The Alzheimer's Podcast:
Navigating Rough Terrain with the Dementia Sherpa
Hello and Welcome to Episode 40 of The Alzheimer's Podcast.
I'm Mike Good of Together in This.
Thank you for joining me for another podcast where my goal is always to empower you to maintain a positive experience, reduce and eliminate the need for medications, and make your time together with those you care for, the best it can be. (show notes below)
---
(32 minutes)
---
Download the MP3 by clicking the icon on the player above.



---
Prefer Video? Watch Here:
Show Notes:
Christy Turner, the Dementia Sherpa, and I continue our conversation on how to know when it's time to intervene or get professional help, with a discussion on the signs of physical changes.
This is the 5th episode in this six part series. If you've missed the prior episodes, you can catch up by starting with episode 36 where we kicked off the series with an overview of five main areas.
Some of what we discuss includes:
Why physical changes are often overlooked or not associated with signs of dementia and why we tend to think of physical symptoms as age-related only.
What the average family member probably isn't aware of regarding the consequences a fall can have, and some ideas on how to prevent falls.
Changes in sleep patterns and how to help your loved one have a better sleep routine.
Why sleep medications should not be used for older adults and people who are cognitively impaired.
Sudden incontinence and/or Urinary Tract infections and how the symptoms are different in older adults and cognitively impaired people.
Christy is a Certified Dementia Practitioner, Certified Dementia Care Unit Manager, and Cognitive Stimulation Instructor. She has run award-winning memory care communities in assisted living and skilled nursing levels of care. She has more than 16 years experience in working with over 1,100 people living with dementia and their families.
Be sure to visit Christy's website at dementiasherpa.com.
I hope you enjoy this episode.
Additional Resources:
Christy's articles on TinT: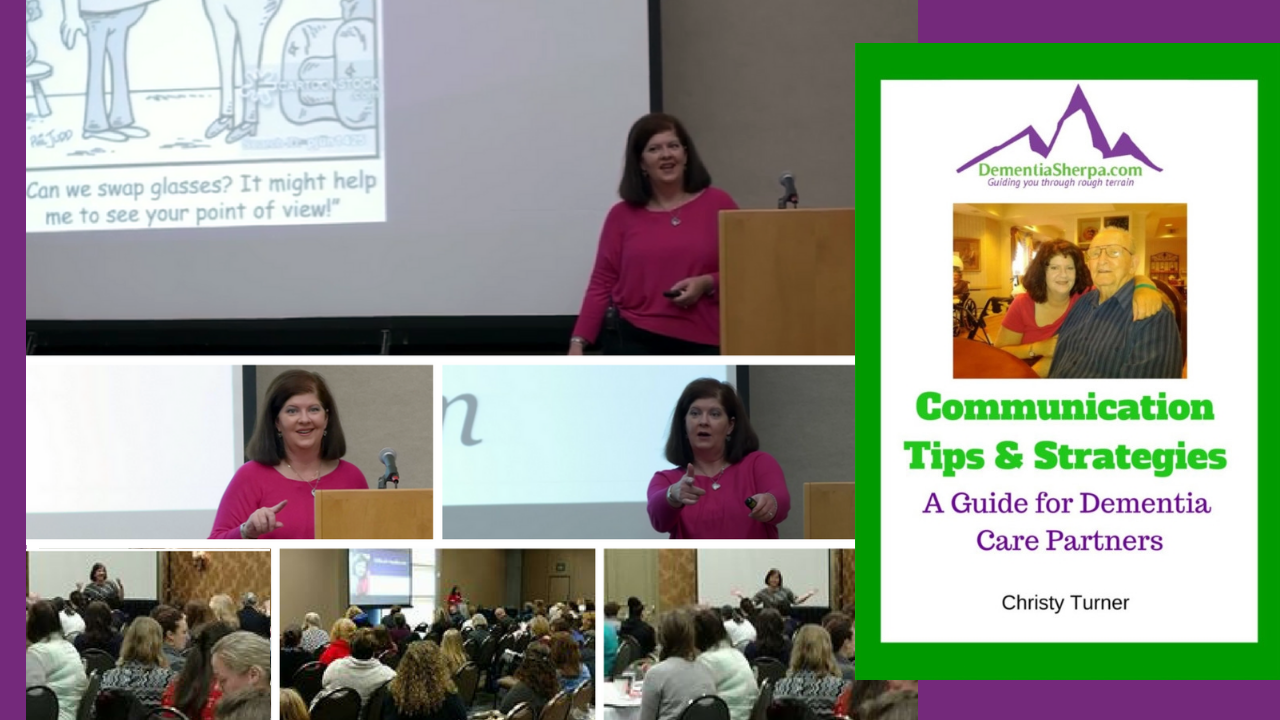 Please feel free to ask questions or leave a comment below: