Create a Happy and Safe Environment with
Simple Improvements to the Home
- Live Better with Alzheimer's Disease
Learning your mother or father has a cognitive disease such as Alzheimer's or another dementia is a very scary and overwhelming situation.
You probably feel frustrated that things seem out of your control. You might feel that your own life is being taken from you. Maybe your relationship is suffering when it needs to be flourishing.
You don't need or deserve the guilt associated with these feelings.
Wouldn't you rather feel confident, in control, and have the peace of mind that you are doing the best for them?
You can, but the complexity of the disease should not be underestimated. Eliminating environmental triggers to reduce undesirable behaviors, will help them stay safe, happy, and engaged at home.
This may possibly slow the progression, and allow you to better enjoy your time together.
But it takes special planning and implementation.

---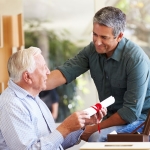 Professionals have been kicking around the term aging in place for a couple of decades now, but never with an emphasis on helping our loved ones who have Alzheimer's or other dementia.
It's not about aging in place – it's about living in an environment that meets your needs whether you're perfectly healthy, have a mobility issue, or struggle with the complications of dementia.
Nobody instantly moves into a memory-care community upon diagnosis of Alzheimer's or other dementia. In fact, estimates say that between 60 to 80% of all people with dementia are cared for in a private residence. Worldwide that's somewhere around 26 to 35 million people.

---
If you're over 40 then you've probably already realized that your home is not as "friendly" as it was when you were younger – the lighting is less adequate, the stairs are a pain to climb,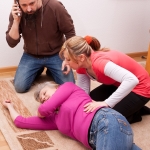 and why do you keep tripping over that throw rug that has always been there?
Now imagine a person with Alzheimer's, whose judgment, visual perception, coordination, and memory are waning, living in the same house. You should quickly realize that your home isn't Alzheimer's friendly either.
There are a lot of modifications that can be done to improve a home for a family living with someone who has Alzheimer's or another dementia.
Some are inexpensive or even free, while others can get quite costly. However, when compared to the average cost of a quality memory care facility (upwards of $100K annually), the expenses are small.
When possible, professionals should be involved. But it's not easy finding and affording someone trained in making a home Alzheimer's friendly. So you're left to learn on your own.

---
But I'm here to help! I'm constantly creating streamlined resources to help you fight back and live a better life while coping with Alzheimer's. It's not just one person affected by the disease, it's the entire family.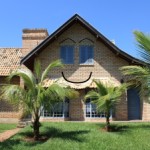 So if we can make home better for your loved one, it will also be better for you.
You'll have confidence and peace of mind! You'll feel like the great daughter or son that you are!
There are four primary elements, or aspects, of an Alzheimer's Friendly home that I want to help you with. By focusing on them, you can reduce, and often eliminate, the undesirable, and unhealthy, behaviors associated with dementia.
This may possibly slow the progression, and allow you to enjoy your time together.
These include:
Safety - does the home promote independence while while keeping everyone safe?
Function - does the home foster successful outcomes with activities of daily living?
Stimulation - are there provisions to keep the individual mentally and physically engaged?
Triggers - has the environment been improved to eliminate triggers which result in undesirable behaviors?

---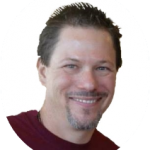 Would you like to learn more about these four important elements? If so, click on over and check out my  free guide and video series.
Create a Happier Environment with Simple Improvements to the Home
A FREE Guide with Bonus Videos to Help You Start Improving Your Situation Today!
Enter your email and name below for access…
We value your privacy and would never spam you
With a quality memory care community costing upwards of $100,000 annually, and trustworthy in-home care a challenge to find, you're left caring for your loved one at home without the proper training.
But it doesn't have to be this way!
Your Free Guide and Video Series Will:

Introduce you to four key elements that will help you understand where to focus your time and energy
Increase your peace of mind and create more "me" time by identifying actionable steps you can take immediately
Create a more pleasant home environment for you and your loved one by creating a home that takes both of your needs into account
Wait, Let's Start Taking Back Control!
Tell Me Where To Send Your Free Guide:

I value your privacy and would never spam you
Together in This, As Seen On These Popular Online Destinations