You're a very busy person, and you shouldn't have to spend your extremely valuable time searching the internet for information to help you get on the right track to understanding Alzheimer's dementia.
So I've created a course to get you on track as quickly as possible.
Introduction to Alzheimer's Disease Course
A Video-based Online Course That's Personable, Easy to Understand, and Will Quickly Put You on The Right Track to Positive Dementia Care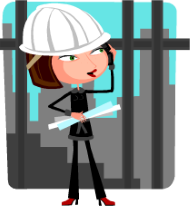 Knowledge allows us to develop strategies which result in positive outcomes; without it, we're lost and ineffective.
SHARPEN YOUR KNOWLEDGE WITH THIS INTRODUCTION TO ALZHEIMER'S DISEASE
The videos are very detailed. They are easy to understand (even for a person without a background in dementia). The additional resources and homework help to make the information both meaningful and relevant.
-DeOnna
Unlimited access, allows you to take the training when you want, how you want,
and at your own pace.
Four lessons spread over four weeks
24/7 access, anywhere, with a computer, tablet, or smartphone
Unlimited access - learn when you want and at your own pace
EACH LESSON GIVES YOU ACCESS TO:
Video lesson, with
Audio and transcribed copies
Worksheets,
Examples, and
Bonus Materials
Email support to answer your questions
Upon completion of this course, you will have a fundamental understanding of Alzheimer's disease, and will be on the path to living better with the disease.
Lesson 1
Basics of Alzheimer's part 1
The history of Alzheimer's disease
The Prevalence of the disease (some stats)
The relationship of Alzheimer's and dementia
What is Alzheimer's
How Alzheimer's affects the brain
Disease progression (stages of Alzheimer's)
Lesson 2
Basics of Alzheimer's part 2
Causes and risk factors of getting Alzheimer's
What can be done to prevent Alzheimer's
What research is being done
Clinical trials and studies
Why hope matters
Lesson 3
A Path Towards Living Well, part 1
The emotional aspects of Alzheimer's
Diagnosing Alzheimer's and other dementia
How testing for Alzheimer's is performed
Meet the dementia healthcare team
Lesson 4
A Path Towards Living Well, part 2
Treatment and medications for Alzheimer's
Types of support for those coping with the disease
Legal and financial aspects
How a family can "live well" with dementia

---
WHAT PEOPLE ARE SAYING ABOUT THIS COURSE:
You've done a terrific job of putting together a very useful and educational course for care partners. A fabulous job of educating us while keeping the information manageable for those who need "just the facts."
- Deborah
Introduction and Lesson 1 were great. Even though it was mostly a review, I still learned some new things.
- Sandi
Thank you. I thoroughly enjoyed the Introduction to Alzheimer's. I find your experience and information invaluable.
- Jo
Q: Why only $15?
You might be thinking $15 is cheap, so what's the catch? There is no catch – I promise. People have told me this course is worth much, much more. But $15 puts this information within reach of everyone who is really serious about taking control of the situation, and preparing themselves for one of life's greatest challenges – caring for a loved one with Alzheimer's or other dementia. Think of it as a contribution to a great cause, if that helps. 🙂
Q: But I Can Get Everything for Free on the Internet
Well let's be honest, you can probably find any information that you want to online, but it doesn't mean that it's going to be easy. This course is about more than providing information - it's about providing guided support to help you succeed. Much like going to school, we could "just" go to the library, but we pay for structure, discipline, and to have a knowledgeable instructor guide us.
No Thanks, but I am interested in receiving your
free Introduction to Alzheimer's Guide 🙂
Here is the link to learn more about the guide: