When a loved one has Alzheimer's disease their behaviors and interests change as the disease progresses.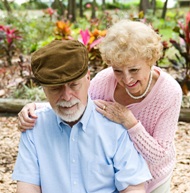 In the beginning, it's important to keep them challenged by creating purpose that enriches their life. But as their abilities decline and their needs increase, it's more about living in the moment.
The more you are involved in the Alzheimer's community, you'll hear about "creating moments of joy." This is about lifting their spirit and putting a smile on their face. These moments are also beneficial to the caregiver because through thick and thin, it's these moments that help the caregiver find peace in their journey.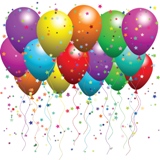 Creating these moments requires creativity but they don't have to be complex or expensive. To demonstrate this, I wrote about my own learning experience, Joy from a Simple, 10-Cent Balloon, that was published by Alz Live.
Have you created moments of joy? Please share with us in the comments below:
---
If you like what you've read, why not receive periodic updates when you:
Subscribe to the TinT Newsletter
---