As discussed in Part 1, if the primary doctor suspects cognitive impairment such as Alzheimer's disease, they will likely refer the patient to a specialist.
A specialist, now what?
Testing by a specialist will probably include more in-depth questionnaires as well as brain imaging through 1 of 3 methods: Computed Tomography (CT), Magnetic Resonance Imaging (MRI), or Positron Emission Tomography (PET).
Standard brain-imaging includes CT or MRI scans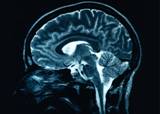 These scans have been used for decades in helping specialists rule out causes other than Alzheimer's disease for memory impairments. Problems such as stroke, tumor, or hemorrhage may provide the same symptoms as Alzheimer's. These scans can also help identify the loss of brain mass associated with Alzheimer's, specifically in the hippocampus.
What does a CT scan involve?
 A CT scan uses a combination of X-rays (radiation) and computer processing to generate images. CT scans, which are painless, provide more detail than X-rays and can generate images of organs, muscles, fat, and even bone. The patient is slid into a cylinder tube while lying on their back.
Also, a dye is sometimes administered that helps the specialist see certain areas more clearly. The most common type of dye used is gadolinium. If there is concern regarding the type of dye that may be used, please consult with the specialist.
What does an MRI involve?
An MRI does not use radiation. Instead it uses radio waves and large magnets to create images. Like a CT scan, the patient is slid into a cylinder tube while lying on their back, and a dye may be used. The MRI test, which is painless, generally lasts between 30 and 60 minutes. If the patient is unable to lie still, medicine may be given to help with relaxation.
When is PET imaging used?
If a diagnosis of Alzheimer's is still possible, the doctor may order Positron Emission Tomography (PET) imaging. While a CT or MRI scan only shows the structure of the brain, this test uses a
radioactive substance to generate images based on blood flow, oxygen consumption, or glucose use. For imaging purposes, there are currently two drugs approved by the FDA: Amyvid or Vizamyl. Both have different benefits and side affects. Vizamyl was approved in late 2013.
The drugs are administered either through an injection or as a gas. It takes about 1 hour for the drug to be absorbed by the body. The patient then lies on a narrow table which slides into the scanner – very similar to other imaging methods. Generally, this test lasts between 30 and 60 minutes.
At this point, the specialist(s) should be able to accurately eliminate potential causes and identify the true cause with a fair degree of accuracy. There is still a lot to be understood but we are getting closer to accurately diagnosing the causes of dementia.
For much more detail on each type of brain-imaging, please check out these resources from the Johns Hopkins University:
Magnetic Resonance Imaging (MRI)
Positron Emission Tomography (PET)
Article update (Sept 2016): A couple of readers have pointed out to me that I don't discuss the Amyloid PET scan that has been in clinical use for a couple of years. While this scan can accurately identify amyloid plaques, the existence of these plaques does not necessarily mean a person will show symptoms related to Alzheimer's. However, at this point of testing, it should, in my opinion, help to finalize the diagnosis. Unfortunately, as of this writing this testing is not covered by insurance and can cost as much as $7,000.
In case you missed part 1, Testing for Alzheimer's Disease, Part 1.
If you have any questions, experiences, or comments, I would love to hear from you in the comments section below.
---
If you like what you've read, why not receive periodic updates when you:
Subscribe to the TinT Newsletter
---