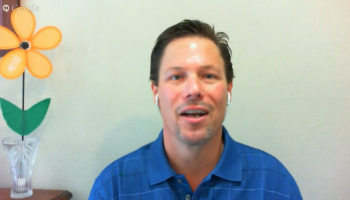 Some estimates say that as many as 80% of all people with Alzheimer's or other dementia are being cared for by loving but untrained family members in a private residence.
The home is not always the safest or most stimulating environment for the person with dementia because family members are unsure how to adapt the home to meet the needs of their loved one.
With the proper accommodations, a safe and stimulating environment can be achieved that helps our loved ones maintain their purpose, independence, and individualism.
During this workshop we looked at how families can find a balance between safety and allowing the person with dementia to continue to stay active throughout the home.
This workshop will empower you to:
Understand the relationship between functionality and safety
Provide a stimulating and safe environment
Identify and reduce behavioral triggers
Incorporate inexpensive home modifications
Maintain purpose and dignity by altering processes
Turn dangerous situations into bonding opportunities
This handout can be used in conjunction with watching or listening to the replay below:
---
Or listen on the go:
Download the audio file by clicking the down arrow below:
---
Bonus:
Free Checklist for Preparing Your Home for Someone with Alzheimer's
View the full library of empowerment training seminars:
Dementia Empowerment Training Seminars
---
If you wish to be notified about upcoming events, you can register here: Subscribe to Upcoming Empowerment Event Notifications.
Questions or thoughts? Let me know by commenting below: