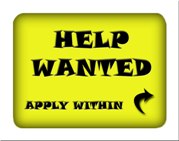 Getting trustworthy support when caring for someone with Alzheimer's or other types of dementia can be a challenge. Although it's vital to survival as a caregiver, many caregivers are afraid to ask for help or they don't know their options.
Start by sharing the diagnosis with family and friends. Continue to keep them involved by providing regular updates and continually educating them about the disease. Next, research the support services in your community. Resources vary from community to community so our goal is to at least point you in the right direction. And when you need another caregiver to turn to for answers or an understanding of your struggle, don't be afraid to use the online world to your advantage.
Caregiver support falls within one of two categories:
Emotional: Caring for anyone with a terminal illness is emotionally difficult. However, when that person has dementia, the emotions can run the gamut on a daily basis. Getting help from other caregivers or professionals who understand what it means to be an Alzheimer's caregiver will make a difference in the health and well-being of both individuals.
Physical:  The daily effort to care for someone in the moderate to late stages of Alzheimer's can be very demanding. On top of one's daily routine, the caregiver often finds themselves helping their loved one with one or more activities of daily living. Some caregivers are able to find free help from family, friends, or community while others find themselves paying for professional services.
Select a Topic Below for Specific Information:
---
Don't forget to Bookmark this page for quick access