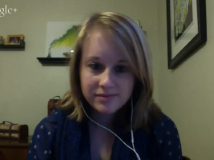 Communication between the person with Alzheimer's and their care partner can become challenging at times.
I recently had the privilege of having Rachael Wonderlin join us on the Together in This Empowerment series.
Rachael has a Master's in Gerontology and works in long-term dementia care. She also runs her own blog, Dementia By Day.com.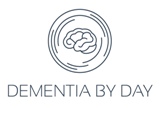 During this interactive event, Rachael taught tips & strategies on positive communication with a person who has Alzheimer's or another type of dementia.
We discussed:
What is dementia exactly

How to use redirection & distraction as a communication strategy

What it means to "embrace the reality" of the person with dementia

How you can apply this wonderful technique in your own caregiving
Watch the workshop below:
Or listen on the go:
Download the audio file by right clicking directly on the play button below and selecting "Save audio as."
---
If you like what you've read, seen, or heard, why not receive periodic updates when you:
Subscribe to the TinT Newsletter
---
Questions or thoughts? Let me know by commenting below: