The Alzheimer's Podcast:
Navigating Rough Terrain with the Dementia Sherpa
Hello, and welcome to episode 25 of The Alzheimer's Podcast.
I'm Mike Good of Together in This.
Thank you for joining me for another podcast where my goal is always to empower you to maintain a positive experience, reduce and eliminate the need for medications, and make your time together with those you care for, the best it can be.
---
The podcast is no longer being produced or hosted on podcast platforms. But you can listen to or download the episode by clicking the text below:
---
Prefer Video? Watch Here:
Show Notes:
This episode continues our series – Navigating Rough Terrain with the Dementia Sherpa.
In this episode, Christy Turner, the Dementia Sherpa, and I discuss Family Dynamics around the holidays. She share tips and strategies to help you balance the needs and behaviors of family while also maximizing your care for your loved one.
She also provides communication tips and discusses how to set boundaries to help protect you own emotional well-being.
In case you're new, Christy joins me every other Tuesday for a discussion to help empower you to be successful as you care for someone living with dementia.
She is a Certified Dementia Practitioner, Certified Dementia Care Unit Manager, and Cognitive Stimulation Instructor. She has run award-winning memory care communities in assisted living and skilled nursing levels of care.
Using her 16 years of experience in working with over 1,100 people living with dementia and their families, she's developed a system that helps families move from crisis management to confidence.
I hope you enjoy the show.
Mentioned in this Episode:
Additional Resources:
Christy's articles on TinT: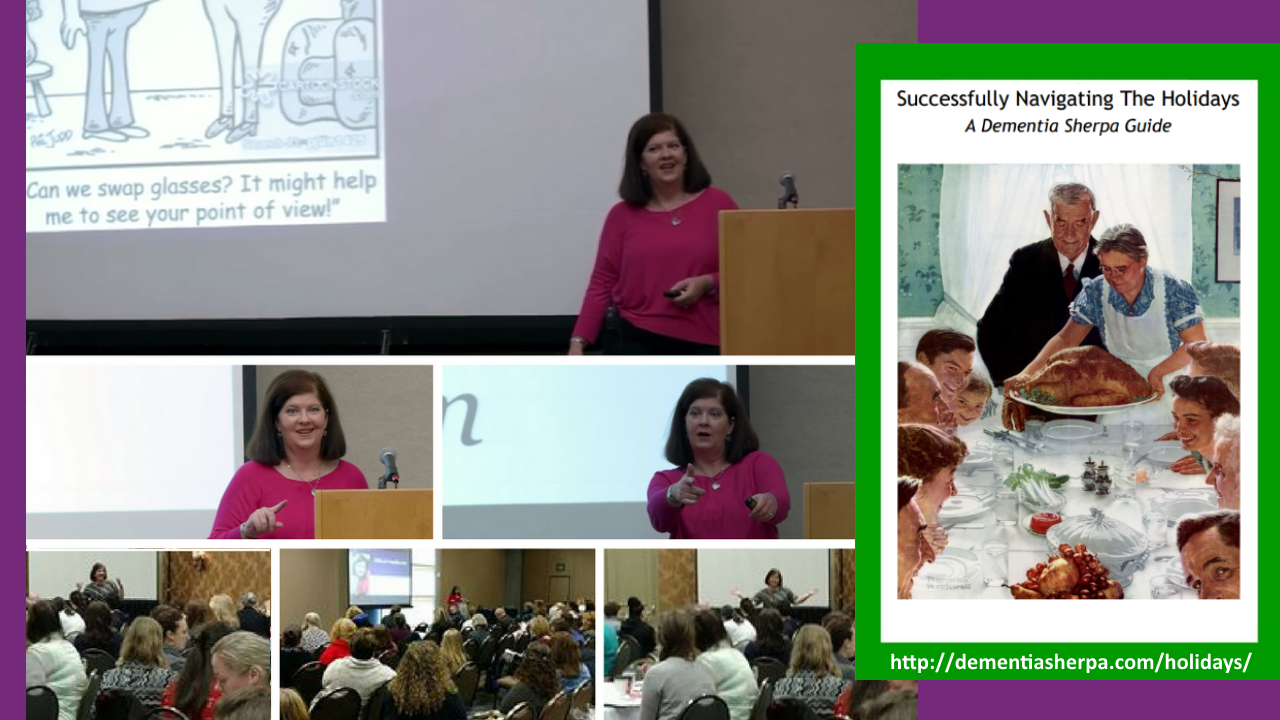 Please feel free to ask questions or leave a comment below: