Contributing Writer: Max Gottlieb, Content Manager for Senior Planning
If you've begun your search for Medicaid long-term care benefits, then you've undoubtedly realized how complicated the whole process can be.
Perhaps you've contacted your state office only to be redirected to another office with another phone number. Or maybe you've sent an application in, but haven't received any word on whether it's correct or complete.
Wherever you are in your long-term care journey, applying for benefits can be unnecessarily daunting. All is not lost, however, because we're here to help.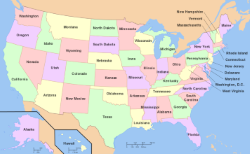 The team at Senior Planning has constructed a comprehensive, nationwide Medicaid long-term care guide. 
Click your state on the interactive map to learn more about how to apply and what's required in your state.
The goal of the guide is to give people like you the necessary foundation before beginning the application process. Armed with the knowledge supplied in the guide, applications will hopefully be expedited, and you'll be aware of whether you can qualify in the first place, without wasting time.
What is Medicaid Long-term Care?
Before we get ahead of ourselves though, we need to understand what is meant by Medicaid long-term care.
Medicaid's long-term care program is separate from general Medicaid. Long-term care benefits are only given to people who need care at the nursing home level; this does not mean the individual must be in a nursing facility, but they must meet the qualifications discussed below.
A lot of people think they need long-term care and believe they should qualify through Medicaid, but unless the individual meets Medicaid's strict medical requirements, they will not be able to receive services.
Qualifying for Medicaid Long-term Care
Before qualifying medically, the state will send someone out to perform a medical evaluation.
Medical requirements vary by state, but generally Medicaid representatives are concerned with a person's ability to perform activities of daily living (ADLs); follow the link for more information on ADLs.
Beyond ADLs, any form of dementia is given extra priority in deciding a person's eligibility. Performing a medical exam serves a couple of purposes. First, it obviously determines eligibility, but second, it helps devise an appropriate care plan.
Next, and of equal importance, are a person's income and assets. The levels vary by state so be sure to check the guide, but usually, the limit is around $2,000 per month for income.
For married couples there is a little bit more flexibility because in most scenarios, one spouse remains out of long-term care and is called the community spouse. There are rules in place to prevent the applicant (spouse needing medical help) from completely draining assets and income from the community spouse.
All states have a look-back period of five years to prevent people from gifting away assets or income. Medicaid divides assets into available and exempt with each state uniquely determining which assets are exempt.
If Medicaid finds that you've transferred assets or income solely to meet their requirements, then the applicant will be disqualified. Gifting assets, selling them below fair market value, or simply transferring ownership will disqualify an applicant.
State Requirements Vary for Medicaid Long-term Care
Describing all of the rules plus each state's eligibility requirements are beyond the scope of this blog post, so utilize the Medicaid map by clicking on your state to find out more.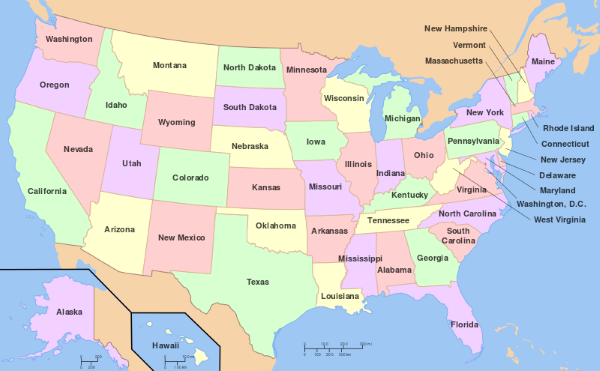 As a final note, it's worth keeping in mind that not all homes or facilities automatically accept Medicaid. You'll have to do some research on your local care facilities before deciding on where to relocate.
While researching, you will find that there are many organizations and senior care experts willing to work with you for free to help decide what the best plan of action may be.
---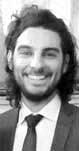 About the author: Max Gottlieb is the content manager for Senior Planning. Senior Planning provides free assistance to seniors or the disabled, and specializes in long-term care; including finding and arranging care services, transitioning people into care homes, and applying for state and federal benefits.
---
If you like what you've read, why not receive periodic updates when you:
Subscribe to the TinT Newsletter
---
Do you have any questions or thoughts? Let me know by commenting below: