Contributing Writer: Carolyn Ridland, founder of Caregiver Connection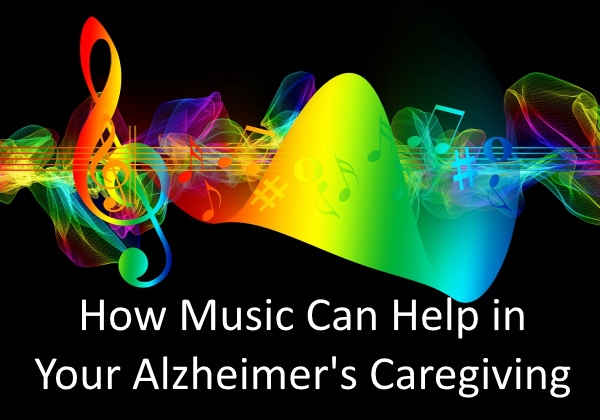 You have probably heard that music evokes emotion. This is a truth that also applies to those struggling with Alzheimer's disease; a progressive disease that destroys memory and other important mental functions.
But how does music help those afflicted with Alzheimer's, you ask? Well, in this article, we will detail a few case studies that have shown a nexus between music and the "feel good" chemicals in the human brain, namely norepinephrine, serotonin, prolactin, and melatonin.
Sure, music can encourage us to dance, smile, and make us feel good; however, the impact that it has on those struggling with Alzheimer's is immeasurable.
Treating Alzheimer's Disease with Music Therapy
It's easy to identify music as simply being sound organized in time, coupled with elements of pitch and rhythm, which it obviously is. But, when it comes to using it as a form of therapy, music extends well beyond this simplified definition.
In fact, according to a study conducted by the University of Miami School of Medicine, music is a great way to offset the decline of cognitive function in those with Alzheimer's. And when the music stops, the positive effects music had on the brain remain intact.
To better contextualize this statement, it's like having your favorite song stuck in your head well after the song has ended.
How to Choose the Right Type of Music
When it comes to music, there are different styles, rhythms, and cultural nuances that some may find appealing while others may view as off-putting. That said, choosing the right music is critical in order to achieve a favorable outcome.
As a caregiver, how does one go about choosing the "right" music? Ideally, you should ask your relative, or the person you're caring for, about their favorite songs/artists of their youth.
These songs will often evoke a sense of nostalgia, making it easier to recall certain events and even relieve feelings of anxiety and depression.
Does Music Therapy Actually Work?
In addition to the studies conducted by the University of Miami School of Medicine, studies have also been conducted by the University of California, Irvine.
And both of these studies have confirmed the efficacy of music therapy, when used as part of a treatment protocol, for those diagnosed with Alzheimer's disease. In fact, these studies have demonstrated the following
● Improved social functioning
● Improved scores on memory tests
● Improved capacity to process and remember information
● Improved physical and mental health
● Alleviation of pain
Does Administering Music Therapy Require Special Training?
It's important to note that music therapy involves more than simply playing a CD or turning on a radio; ideally, caregivers should work with a board-certified music therapist.
These therapists are trained to assess the needs of their patients and, more importantly, are adept at creating a treatment plan where music is implemented based on those specific needs. Of course, enlisting the help of a music therapist may not always be feasible.
In such instances, you're encouraged to ask the person, for whom you're providing care, about their favorite songs from when they were in their teen or their 20s. Typically, these are the songs that have the highest propensity for producing happy memories, calmness, and joy.
With that said, if the music yields an undesirable effect, you should immediately turn it off and consider another song or genre of music.
How Music Improves Cognitive Abilities and Speech
In addition to the previously mentioned benefits, studies have proven that music can improve cognitive abilities and speech.
After undergoing music therapy, many seniors have shown marked improvements in their ability to make decisions, answer questions, and speak far more clearly.
Needless to say, there are a myriad of benefits that come with including music therapy as part of a person's care.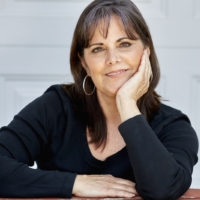 About the Author: Hello. My name is Carolyn Ridland, and I am the founder of CaregiverConnection.
About 10 years ago, my parents began reaching the point where they could not be self-sufficient anymore. I was just married with two toddlers, so I felt like I couldn't take them in, yet I wanted to make sure they were taken care of.
I want to share my story, and let you know that you are not alone if you are in a similar position. Children are expected to take care of their elderly parents when the time comes, but it's not always that easy.
Caregiver Connection emerged from a place of real love and compassion. We understand the struggle that exists when you care deeply about your loved ones, but you're faced with decisions you never wanted to make.
Our main message is that nobody should have to face these times alone.

Be sure to check out Carolyn's comprehensive
Caregiver Connection's Guide to
Alzheimer's Care For Your Loved One
---
If you like what you've read, why not receive periodic updates when you:
Subscribe to the TinT Newsletter
---
What's your opinion? Do you think music can help? Please share in the comment section below: