Contributing Writer:  Dr. Diane Darby Beach, MPH, Ed.D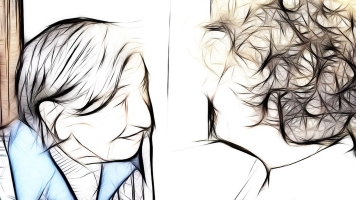 Losing the ability to verbally communicate can be one of the most frustrating and difficult issues for people with dementia, their families, and caregivers.
The person with dementia experiences a gradual decline in the ability to communicate, finding it increasingly difficult to understand others and to clearly convey what he/she needs.
Each person with dementia is unique, there is no "one size fits all'" approach, and as such, strategies for communicating are unique to each person. There are many causes of dementia, each affecting the brain in different ways.
Dementia Related Communication Changes:
• He/she may have difficulty finding a word. A related or non-sensical word might be uttered instead of the one not remembered.
• He/she may lose the ability to follow or join in a conversation or may fail to respond when spoken to.
• He/she may not be able to understand what you are saying or only comprehend part of it.
• He/she may use full sentences and familiar words, but not make sense.
• Writing skills may diminish/deteriorate.
• Reading skills may diminish/deteriorate.
• Emotions may be inappropriately expressed.
It is important to know that while the person with dementia's verbal skills are deteriorating; their non-verbal communication skills are still very much in tact.
Communication is 70% non verbal!
This includes our body language, our facial expressions, our posture/gestures and the tone of our voice. This is of critical importance as families and caregivers.
Specifically, any negative non-verbal communication we display (i.e. body language, sighs, frowning) can be easily picked up by the person with dementia.
They are sponges for our non-verbal communication cues!
Communication tips for you to use:
• Speak in a gentle, caring manner.
• Keep sentences short and simple, giving instructions one step at a time.
• Allow ample time for what you have said to be understood and for he/she to respond. Fill in words when needed.
• Try to avoid over-stimulation via the TV, computer, or radio.
• Maintain regular routines which help reduce agitation and confusion.
• Don't argue or confront the person with dementia.
• Don't tell the person with dementia what they can't do. Re-frame in a positive light by emphasizing what they can do.
• Don't be critical. A critical or judgmental tone of voice can be picked up (even when the words don't make sense).
• Don't remind him/her that something was forgotten or repeated.
• Don't talk in front of the person with dementia as if he/she is not present.
Because each person with dementia is different, some of these strategies will work for some, but not for others. The key is to keep trying!!
---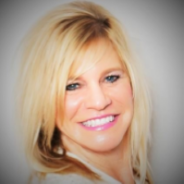 About the Author: Dr. Diane Darby Beach is a Gerontologist and has her own practice, Help me with My Parent: Geriatric Care Placement and Training. She has a Master's Degree in Public Health and a Doctorate in Education.
She has 28 years of experience in the area of Health Promotion/Administration and Dementia.
She has presented her work at several different national and international conferences, and has published in The Gerontologist, The Hospice Journal, The Journal of Gerontological Nursing, and other scientific, peer-reviewed journals.
She has held Adjunct faculty positions at San Diego State University, CSU San Marcos, The University of San Diego, and San Diego Mesa College.
She can be contacted via her website: HelpMeWithMyParent.com
---
If you like what you've read, why not receive periodic updates when you:
Subscribe to the TinT Newsletter
---
Is your loved one having difficulties, or you are having a hard time interpreting what they are communicating? Please feel free to share in the comments below: