Enriching activities are important for everyone whether or not you have Alzheimer's. When used in dementia care, the results have a positive effect on the care partnership.
However, staying creative and being persistent in finding activities that put a smile on your loved one's face can be quite a challenge. You are the one person they feel most comfortable around, and as a result, most of their enrichment will come from doing things with you.
In this workshop, Rachael Wonderlin returns to the Together in This Empowerment series.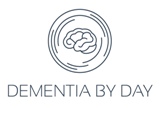 Rachael has a Master's in Gerontology and works in long-term dementia care. She also runs her own blog, Dementia By Day.com.
During this interactive workshop, Rachael taught tips & strategies on how activities geared towards your loved one's interests will improve their overall well-being.
Enriching activities include the following benefits:
Fosters a rewarding relationship
Lifts their spirit
Enhances their quality of life
Creates a sense of purpose
Boosts self-esteem
Rekindles lost memories
Reduces behavioral issues
Alleviates need for excessive medications
Reduces caregiver strain
 You can watch the replay by clicking below:
---
Or listen on the go:
Download the audio file by clicking the down arrow below:
If you wish to be notified about upcoming events, you can register here: Subscribe to Upcoming Empowerment Event Notifications.
Questions or thoughts? Let me know by commenting below: