I've been writing a lot lately about the misconceptions surrounding Alzheimer's and dementia. One of the biggest is that life is over once a person has been diagnosed.
There's a group of people living with dementia that has taught me that while it's a hell of a lot more challenging, this is an absurd belief.
This group is comprised of some of the strongest and most caring people I have ever met. Although they are faced with a disease that presents a very unique set of challenges, to say the least, they are fighting back to live a positive and full life while they can.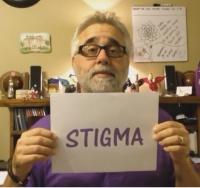 They are today's heroes who are helping pave the way for tomorrow's people with dementia. They are doing this by helping one another live better with dementia today. By doing so, they are breaking down the stigmas and misconceptions.
Please learn more about this group by reading my complete article:
Dementia Mentors– A Peer Group and Family Group in One
---
If you like what you've read, why not receive periodic updates when you:
Subscribe to the TinT Newsletter
---