The Alzheimer's Podcast:
Navigating Rough Terrain with the Dementia Sherpa
Hello I'm Mike Good of Together in This.

Welcome to Episode 41 of The Alzheimer's Podcast where my goal is always to empower you to maintain a positive experience, reduce and eliminate the need for medications, and make your time together with those you care for, the best it can be.
(show notes below):
---
The podcast is no longer being produced or hosted on podcast platforms. But you can listen to or download the episode by clicking the text below:
---
Prefer Video? Watch Here:
Show Notes:
As of this broadcast on April 24, 2018, The Alzheimer's Podcast is only two weeks away from its 1 year birthday and over that period of time it's had over 10,000 downloads – wow!
To be honest, it's not easy producing and marketing a podcast alone, and I've been so fortunate to have Christy Turner, the Dementia Sherpa join me weekly to share an unrivaled level of content and wisdom with you.
I'm going to take a two week break for some down time and to allow you to listen to some past episodes. But don't worry, The Alzheimer's Podcast will return on May 15th.
In this episode of Navigating Rough Terrain with The Dementia Sherpa, Christy Turner, the Dementia Sherpa, and I continue our conversation on how to know when it's time to intervene or get professional help.
This is the final episode in this six part series. Be sure to check out episodes 36 through 40 if you've missed them.
Today we discuss how to know when cognitive changes require intervention including:
1) Inability to do familiar tasks
2) Inability to cope with familiar situations
3) Word finding difficulty
5) Not comprehending spoken or written language
6) Getting lost on foot or in the car in familiar locations/environments
Christy is a Certified Dementia Practitioner, Certified Dementia Care Unit Manager, and Cognitive Stimulation Instructor. She has run award-winning memory care communities in assisted living and skilled nursing levels of care.
Using her 16 years of experience in working with over 1,100 people living with dementia and their families, she's developed a system that helps families move from crisis management to confidence.
Be sure to visit Christy's website at dementiasherpa.com.
I hope you enjoy this episode.
Additional Resources:
Christy's articles on TinT: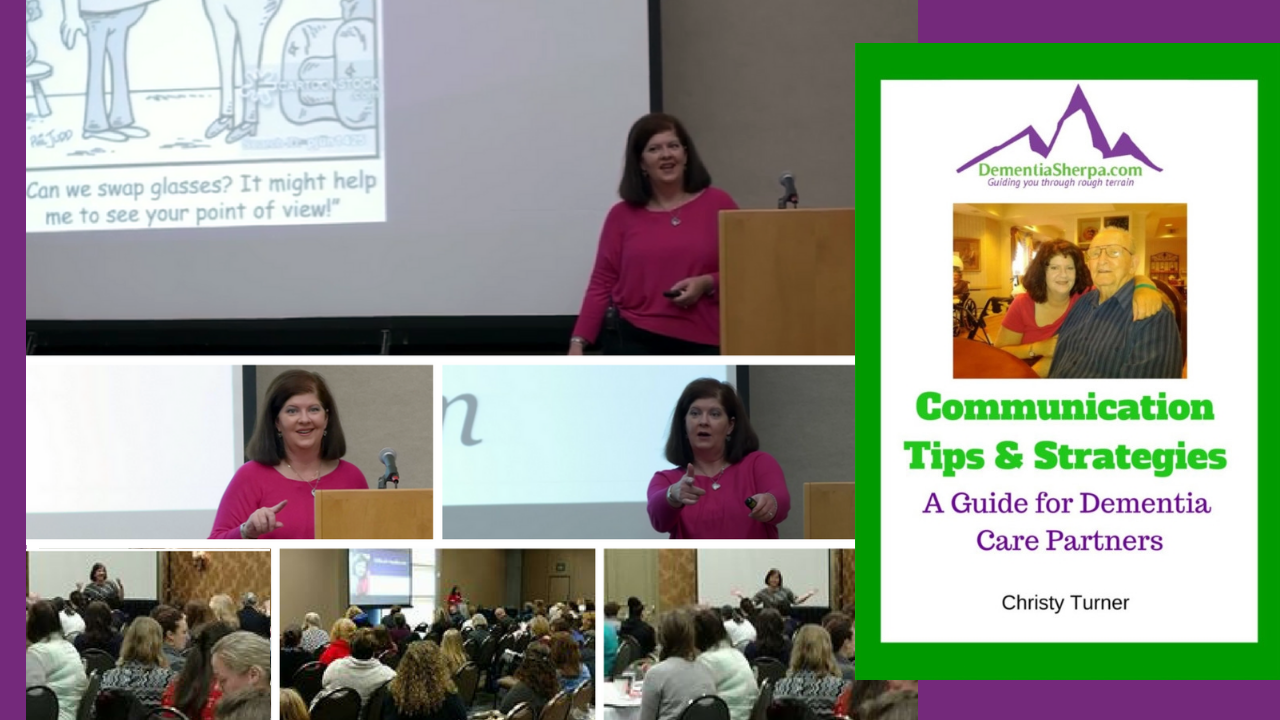 Please feel free to ask questions or leave a comment below: