Probably not
OK, maybe you are a healthy caregiver but chances are you are not as healthy as when you were thrust into this role. If you have been caregiving for any length of time, you have probably already started compromising your health and you don't even realize it.
If caregiving has caused you to eat fast food, drink alcohol more, skip workouts, cancel social engagements, or lose personal time, then the decline has started.
Caregiving heals and kills
Fortunately, there's a new awareness in promoting caregiver health and wellness. Some stories say caregiving makes people happier while other stories say caregiving kills (literally). Be assured that if you are an Alzheimer's caregiver you are generally not in the happier group.
The happier group consists of short-term caregivers; i.e. their loved one broke a hip and in six months things were back to normal. They basically were able to get in and get out without too much emotional or physical damage. They walk away feeling good about themselves because they helped someone through a tough time.
Alzheimer's caregivers aren't healthy caregivers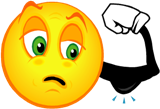 In 2013, the average duration for caring for someone with Alzheimer's was four years. Don't be fooled though, many caregivers are in it for much longer. As a matter of fact, I know someone that has been caring for her husband for 17 years.
When you see him in passing, you would never know he has Alzheimer's. Heck, she may have another 10 years ahead of her.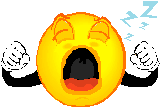 Being a caregiver of someone with any form of dementia for any amount of time is a very demanding situation that can cause a significant amount of stress. If this stress isn't channeled properly, the health of the caregiver suffers.
I can't imagine a situation that could possibly be more emotionally draining than watching your loved one slip away as a result of Alzheimer's.
The statistics are unbelievable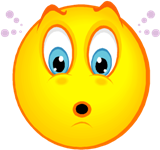 There's no doubt that this amount of stress if not handled properly can be deadly. I've seen different articles saying that between 30 and 60 percent of those caring for someone with Alzheimer's die before the patient. Ouch.
I don't even like quoting those stats because they are so extreme. To be honest, I wasn't able to find the official reports. I also didn't spend too much time looking, because statistics don't matter.
What matters is that you find ways to protect yourself from potential caregiver health problems. You won't be immune to caregiver burnout so if you do nothing, your health will suffer.
You can, however, take steps to protect your health, and the most important piece of this plan is establishing a support system.
Create a caregiver support system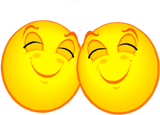 Having the support of others will help you maintain balance in you life. You will still be able to visit with friends, exercise, or simply have some down time when needed. This is the best way to minimize the health risks associated with caregiving.
I know it will be hard but you must ask for help sooner than later – don't get overloaded and then ask. Be proactive and plan.
Find people (family, friends, acquaintances at church, paid caregivers, etc) to help. Identify tasks and times when they can help. Set up a routine where they stop by your house to assist you. Help them build rapport with your loved one (BTW, your loved one will love seeing people other than you

).
Also, very importantly, you need to be able to trust these people when left alone with your loved one. This trust is vital because respite is not just about getting away physically, but more importantly being able to put your mind at ease when you are away.
I've met my share of caregivers that were constantly checking their phone for messages while they were away from their loved one on a so called break. Because they didnt' trust the substitute caregiver, their mind wasn't at ease, and the added stress was probably causing them more harm than good.
No workman's comp for this job
This is a long-term job that will last for years. You have been thrust into it without any training. It's too easy to let your own health and well-being suffer.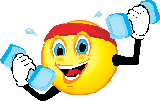 You must maintain your social life, eat healthy, exercise, and do activities that make you happy.
Otherwise, your health will suffer. Without your health, you won't be able to take care of your loved one. If you won't do if for yourself, do it for them. Remember, we are Together in This.
---
If you like what you've read, why not receive periodic updates when you:
Subscribe to the TinT Newsletter
---
Questions, comments, or perhaps other ideas? In the comments below, I would love to hear from you.