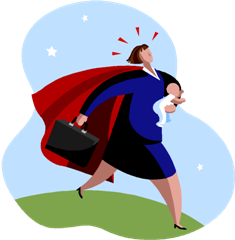 Unless you're Wonder Woman, you've been injured inside your home. Whether you stubbed your toe on an end table, tripped on a threshold, slipped in the shower, or cut yourself while cooking, it's happened to all of us. When we were younger, we were able to react and avoid serious injury. And once injured, we healed much faster. Unfortunately as we age, both our reaction time and our recovery time decline.
Functionality and Safety Are Related
Have you noticed that it's harder to get those fancy glasses from the top shelf when you have guests over for dinner? That's because we are already starting to experience a decline in our home's functionality. This leads to a safety issue when you stand on that dining room chair to reach the glasses.
Can I Convince You to Take Action – Not Likely

I'm sure you can imagine the inherent safety risks (broken hips, unconsciousness, fires, etc) of your parent growing old in a deficient home. But let me be honest, although you can imagine it, you still won't do anything until after there is an accident. It's just who we are – we procrastinate until something propels us to take action. Unfortunately, this avoidance will likely result in your parent being hurt and you carrying the guilt.
If the proper steps are taken, however, older adults and even those with Alzheimer's can live comfortably and safely in their homes for many years. Because homes are not built with functionality and safety geared towards older adults, improvements to the home have to be made.
Two Main Design Theories
Good news, there is a lot of design knowledge for improving the functionality and safety of the home. There are two guiding design theories: 1) Aging in Place (AIP) and 2) Universal Design (UD). AIP is focused on changing the home to meet the needs of an older adult. UD focuses on improving the home to meet the needs of everyone. Although both of these theories accommodate older adults, neither is Alzheimer's specific.
Let The Professionals Help
I realize this sounds like a lot but there are professional interior designers who are well versed in the practical application of these theories in conjunction with the specific needs of someone with Alzheimer's. The best interior designers will collaborate with an occupational therapist (OT) who is also versed in Alzheimer's. An OT helps people perform at their highest capability by helping them successfully accomplish everyday activities such as bathing, eating, or toiletry.
What's The Urgency?
If your loved one is in the early stages, then you have time to find a qualified interior designer. You may need this time, because to be perfectly honest, they may be hard to find due to the increased knowledge needed to deal with the complexities of the disease. But in the meantime, you should start implementing simple improvements. If your loved one is in the middle to late stages and you want to help them live safely at home for longer, then you must find the right professional now!
The Cost Trade Off – Safety is Worth It!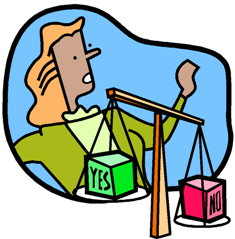 I know you're saying, "But that's going to be expensive". Remember though, a memory care facility that will meet your care expectations will likely run between $75,000 and $100,000 per year. So the cost you spend with these professionals will be a lot less in the long term. Plus if done correctly, your loved one will benefit from staying at home and the property's resale value will improve.
Now this will take some work but no more than if you were searching for a care facility for your parent. How hard is it to pick up the phone?
Here are some ways to find a qualified professional:
1) Referrals are always the best. Start with friends and family who have an older adult living at home.
2) Visit the National Association of Home Builders website to locate local professionals. Use the dark blue menu on the left side of the page. Make sure CAPS (certified aging in place specialist) is checked. Select your state, and closest city. Be sure to select the "more" option if you don't see your state or city.
If all else fails, call them toll free: 1-800-368-5242
3) Visit the American Society of Interior Designers (ASID) website.
Enter your zip code, and narrow the distance.
Keyword = CAPS or Aging in Place (try both separately)
Click the Project Type = Residential
Leave other fields blank, and hit Search. Expand the distance until you find someone.
If this fails to give you results, try leaving off the keywords. This will give you unqualified designers who may be able to refer you to someone. You can also try calling the corporate office at 202-546-3480.
4) Use the National Directory of Home Modification Resources. Once you select your state, then select your closest city from the drop-down list. Unfortunately, this directory is not very extensive but you may get lucky.
5) Contact your local aging service to see if they can point you towards someone. This is probably a long-shot but it's just a phone call. You can find them through this website: Eldercare.gov.
In parallel, start doing the little things like moving the fancy glasses to a lower shelf, check the smoke detector, buy a fire extinguisher, remove clutter, install a non-slip shower mat, eliminate old medications, etc.
---
Streamlined Resource:
Creating an Alzheimer's Friendly Home
Bonus:
Free Checklist for Preparing Your Home for Someone with Alzheimer's
---
If you like what you've read, why not receive periodic updates when you:
Subscribe to the TinT Newsletter
---
Have you had any experience in improving your home? I'd like to hear from you in the comments below.