Being active is an important part of life. Whether it's being with family, gardening, or simply enjoying a sunset, activity helps us stay mentally and physically healthy, while creating a feeling of accomplishment and purpose.
But activity for the person with Alzheimer's or other dementia, takes on a new meaning. Activities can no longer be taken for granted, and are often harder to successfully complete alone.
It's vital that caregivers continually discover new ways to keep their loved one active. Adaption and creativity are a must when activities are no longer possible or don't interest the person.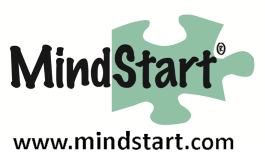 In this class, Monica Heltemes of MindStart discusses how activity for the person with dementia is a form of therapy which can lessen the rate of cognitive decline and decrease bad behaviors.
We also discuss:
Keeping the person active and engaged by learning the 3 R's
Adapting an activity or task to the person's abilities
Understanding what "activity" means in the life of the person with dementia
Knowing what research says about the benefits of staying active as a 'treatment'
Recognizing the effects of a lack of activity
Assessing the individual's 'activity level'
Identifying all the steps involved in everyday tasks , and how dementia affects their ability to perform the steps
Understanding how activity can be as effective as medications
Go ahead and visit Monica's site where you can get access to her very useful tip sheet, 50 Activities to Engage the Mind, Body, and Spirit of the Person with Dementia.
You can view the workshop by clicking below:
---
Or listen on the go:
Download the audio file by clicking the down arrow below:"
If you wish to be notified about upcoming events, you can register here:
Subscribe to Upcoming Empowerment Event Notifications.
---
What activities do you use to keep your loved one engaged and stimulated? Be share in the comments below: