On February 3, 2015, I had the privilege to join Lori La Bey on her Alzheimer's Speaks Radio show. Lori helped her mom with Alzheimer's for more than 30 years. She is a top influencer in the dementia community, and her weekly shows help share, educate, and unite those of us who are fighting back against this horrible disease.
During this episode, Lori and I discuss among other things, Together in This, volunteering, and technology. By clicking the link below, you can listen to the show right here, or you can download it and listen to it on an mp3 player by clicking the link below the player.
Click the image below to listen now: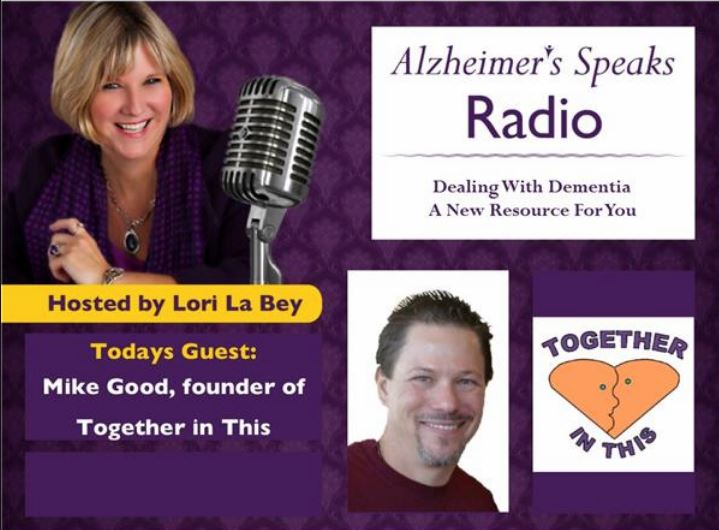 http://www.blogtalkradio.com/alzheimersspeaks/2015/02/03/dementia–we-are-in-this-together
If you like what you've read, subscribe to my free newsletter.