As the caregiver for someone with Alzheimer's or other type of dementia, brain health is obviously something you are very concerned about. While there's no 100% answer on how to prevent Alzheimer's, there are lifestyle choices that just make sense to implement to increase our odds.
I recently had the privilege of having Judi Bonilla join us on the Together in This Empowerment series.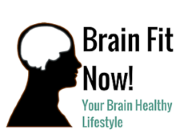 Judi is a gerontologist and the creator of interactive educational health and public safety programs for older adults. She is also the creator of the innovative program, Brain Fit Now.
She is always eager to share her expertise in developing a brain healthy lifestyle and identifying community resources to support a healthy lifestyle.
During this interactive workshop, Judi shared her Brain Booster Six program which includes tips & strategies on the six most important lifestyle factors that support improving your brain health.
We discussed:
The  latest recommendations to improve & maintain brain health
How health management factors into brain health
Easy nutrition ideas that help
The effectiveness of brain games and training
Best way to improve your fitness
Why social connections are important
The importance of stress reduction
Watch the workshop below:

Or listen on the go:
Download the audio file by right clicking directly on the play button below and selecting "Save audio as."

If you wish to be notified about upcoming events, you can register here: Subscribe to Upcoming Empowerment Event Notifications.
Questions or thoughts? Let me know by commenting below: