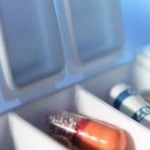 Managing medications is at the top of the caregiving responsibilities list. Without proper attention, the consequences can be hazardous to your loved one's health.
It is a daunting task that includes filling prescriptions, adherence to medication schedules, observing outcomes, logging pertinent data, investigative research, and communication with all care partners.
What are medications (what are you tracking?)
Medicines that require a prescription
Over-the-counter medicines
Dietary supplements

Vitamins
Herbal
Nutrition shakes
Medications can come in various forms including pill, injection, liquid, or cream
* Alcohol, caffeine, nicotine, or any illicit drug use should also be noted *
Who are the care partners (who are you communicating with?)
Doctor and/or nurse
Pharmacist
Specialists
Physical or occupational therapist
Dentist
Caregiver(s) – unpaid and paid
Care recipient
The problem
With older adults taking around 5 prescriptions per day, medication related problems have the potential to negatively affect both the safety and well-being of your loved one. Problems can range from mood swings to death in extreme cases.
Even a young, vibrant individual would struggle managing 5 prescriptions along with any other medications. Now combine this with memory impairment and other age related issues, and you should be able to see the importance of helping.
A real-life story
I can't help but recall the story I heard from a caregiver at an Alzheimer's support group. His wife who has dementia had become listless and non-communicative. Of course, the obvious thought is that her dementia is progressing and there is nothing that can be done.
However, after a specialist changed her pain medication (notice she wasn't taken off pain medication, she was prescribed something different) she regained her enthusiasm and energy. I can remember how cheerful the husband was when he told us how she had him take her to a professional soccer game. After the match, she even wanted them to buy season tickets. WOW.
I wanted to tell this story because we all hesitate to challenge the "experts" or because of insurance reasons we skip visits. Since the doctors don't see your loved one everyday, they don't see the changes that you see. So it is your responsibility to advocate for the care recipient.
What is the best way to manage their medications?
Start by completing a medicine record for your loved one (see resource link at bottom of page). Be sure to include all medications your loved one takes.
As you populate this record, begin reading and taking notes about the different medications. Research these drugs and get educated about what your loved one is taking.
Whether your loved one has been diagnosed with Alzheimer's disease or they simply need more assistance, it's imperative that you help them manage their medications because you are Together in This.
As discussed above, here is our medicine record resource by the FDA:
My Medicine Record
For a more in-depth discussion on medication management, check out our 19 page booklet by the U.S. Department of Health and Human Services:
Your Medicines and You
---
If you like what you've read, why not receive periodic updates when you:
Subscribe to the TinT Newsletter
---
Questions, comments, or perhaps other ideas? In the comments below, I would love to hear from you.