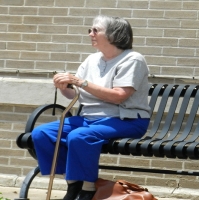 Caring for an aging parent can be a very complicated situation. As their abilities decline and their needs increase, the demand on the adult child increases accordingly.

When unexpected, this can have a negative impact on both lives. It's never easy but if planned for, it can be an experience that brings happiness and fulfillment.

We want to protect our past when they were our guardian but those days are gone. We now have to be strong for them.

Read this article, Caring for Our Aging Parent's Needs, published by Family Affaires where I discuss about how to ease the journey of caring for our parents.
If you like what you've read, subscribe to our free newsletter.