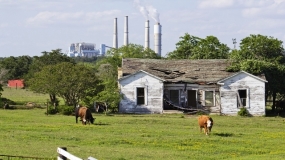 It just makes sense to hear, "What's good for the heart is good for the brain." Exercise, good nutrition, and reduced stress have been proven to reduce heart disease. Yet, in the United States, someone is still diagnosed with Alzheimer's disease at a rate of about 1 per minute.
So if people weren't following a healthy-heart regimen, would the stats be 1 every 30 seconds or worse? We just don't know. What we do know is that everyone wants an easy fix to prevent Alzheimer's disease and the multitude of dementias.
But there is no easy and proven prevention method. There are things, however, within our control that make sense to change or even eliminate from our lives. The very things that have helped extend our lives are possibly killing us from the inside out. Pollutants and toxins from the foods we eat, the water we drink, and the products we buy have been a point of controversy for years.
Aspartame, a common sugar alternative, has been reported to have the most side-effect complaints (top of the list is headaches) with the FDA, yet it continues to find its way into more products everyday. Plastics have been shown to outgas carcinogens yet plastic may be the most common substance in our homes.
I further discuss the importance of removing toxins from our lives in this article, Beyond the Basics – How Else Can You Stave Off Alzheimer's?, which was published by EmpowHER. Please stop by, read, share, and leave a comment.
If you like what you've read, why not receive periodic updates by subscribing to the TinT Newsletter?
Questions or thoughts? Let me know by commenting below: