When your loved one has been diagnosed with a terminal illness, taking charge and fighting back is the best way to ensure your remaining time together is full of happiness. While it's your loved one that received the diagnosis, you are the one that will carry the load.
Don't get me wrong, this won't be easy for them either. Both of you will be on an emotional roller coaster.  You, however, are the one that has to keep it all together while balancing the many aspects of both your lives.
They say that with Alzheimer's, the caregiver grieves twice. Many people contend, however, that the caregiver grieves continually.
So before things get too rough, take the following steps today:
1) Accept the disease and get out of denial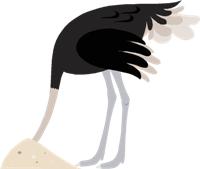 Accept that this a terminal diagnosis. There is no cure. There is no fix. Your life with your loved one has been changed forever. All of your life you have fixed things but you will not be able to fix this and that's going to be hard to accept.
Many caregivers and patients simply stay in denial far too long. They miss the opportunity to take control – to steer the ship on it's final voyage. You need to enjoy life together as much as possible now! Feeling sad or angry will only make both of you feel worse. Remember, your loved one is also going through the same emotions, but they are also realizing they will always have to rely on someone else.
Accepting this unplanned twist will open your mind to coping mechanisms that will result in your loved one's remaining time being as enriched as possible.
2) Get educated about dementia and Alzheimer's
Ignorance in this situation is not bliss. A lack of understanding will only make things much worse. You'd never try to fly a plane without training and knowledge, would you? This will likely be the toughest thing you have ever done in your life and you can't let it destroy your lives.
You have to fight back. There is plenty of information, too much maybe, on the internet. The fact that you are reading this article is a good early step. We don't know how many steps you will be taking so empower yourself. I recommend that you continue reading my articles and utilize my recommended publications and tools. Don't forget to sign up for my newsletter (see link at bottom of this page) so that we can stay Together in This.
3) Find support from other Alzheimer's caregivers
You are not alone! As of 2013, in the USA alone, there are roughly 15M people caring for someone with Alzheimer's disease. You need to interact with these people – share, vent, help. I recommend in the early stage of the disease that you join an online forum where caregivers and patients are posting questions. You don't need to participate but you need to read what other caregivers are going through and asking.  If you are on Facebook, my online support section can help point you towards some wonderful groups for learning and help with your questions.
Remember some of these groups are  wide-open (no professional moderator) so you are going to see a lot of different answers. This is exactly what the disease is like, however, because there are no black and white answers. Every patient and situation is different. Every patient must be treated differently. Like raising a child, you have to evaluate, follow your insticts, make decisions, and move on from your mistakes. You can't successfully do this without learning from people who have gone to battle before you.
4) Start planning
There are a lot of things to be planned, all of which will make the journey easier. Things we will cover in future articles include care plans, finances, legal, end of life decisions, etc. You and your loved one need to complete these tasks while your loved one is still capable of making sound decisions. If you don't have your legal ducks in a row, then read this article next:  4 Must Have Legal Documents for Caregivers.
Always allow your loved one to participate as much as possible. Ensure them that you are there to help but not take over. Remember, your role is to help them remain independent as long as possible.
5) Love one another and have fun together while you can
Do the things that you've always wanted to do. This is time to work on the bucket list. Unfortunately, there is no way to predict how much time you have before your loved one won't be able to participate. So make memories now – if not for your loved one, then for you. You want to be able to look back at this time in the disease and get comfort that the two of you fought back!
Visit Together in This often to discover ways to enrich both of your lives.
---
If you like what you've read, why not receive periodic updates when you:
Subscribe to the TinT Newsletter
---
What do you think? Have you been down this path and have other suggestions beyond these 5? Please share your experiences and insights in the comments section below.