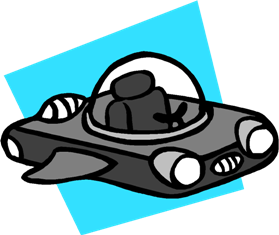 We all have visions of self-driving cars chauffeuring us around, and unbelievably it's not that far off now that Google is leading the way. However, we need the help now – not in 5, 10, or 20 years. And what we really need is the peace of mind that our aging loved one is not a danger to themselves or others when they get behind the wheel. It's the conversation nobody wants to have. Taking away someone's independence isn't something anyone takes joy in doing but it's a necessary part of protecting those we love. Help is here and it's relatively inexpensive when you consider the alternatives.
Declining Abilities
As we age, our abilities that make us safe drivers such as vision, hearing, agility, and reaction time diminish. Because everyone ages differently there is no easy way to know when a person should stop driving. Even driving tests don't pose the same challenges we face each time we hit the road. Some people also continue to drive after their license as been revoked because the lack of independence is just too much.
Protect Us from Ourselves
First we had seat belts. Then we had air bags. Now, we have collision avoidance systems. As you can see from the solutions, we are moving from protecting the driver and passenger to avoiding the collision altogether. This is where Mobileye technology steps in and helps.
The Mobileye 5 Series is an aftermarket vision system that requires no additional driver training. It can be installed by hundreds of qualified installers globally into practically any modern car for around $1,200. The 5 Series requires that a vehicle has a CAN-bus. In over simplistic terms, the CAN-bus allows access to the car's computer system. Once connected, the 5 Series can read status of multiple things such as speed or whether the turn signal is being used.
The first CAN-bus hit the road in a BMW in 19861. In 2008, 100% of all cars sold in the USA were required to have a CAN-bus installed2. Prior to 2008, the percentage of installs increased steadily. If your vehicle does not have a CAN-bus, then it can likely be upgraded using a $100 enhancement box also sold by Mobileye. As you'll see, that's still a heck of a deal at $1,300 total.
An Extra Set of Eyes
At the heart of the 5 Series is a vision system conveniently located behind the car's rear-view mirror. This system works as a second set of eyes identifying road markings and other traffic situations. Per Mobileye's website, "Using sophisticated vision algorithms, Mobileye collision avoidance technology is able to 'interpret' a scene in real-time and provide drivers with an immediate evaluation based on its analysis."3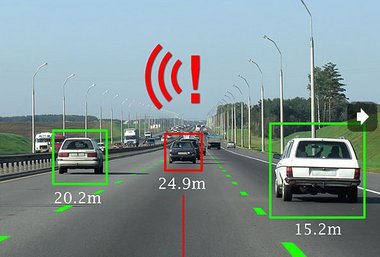 Real-time vision from the 5 Series – not seen by the driver
By coupling the vision system with the car's status acquired through the CAN-bus, the 5 Series is able to provide real-time feedback to the driver via both visual and audible warnings. When seconds count and your loved one may become distracted, this feedback may be the difference in avoiding a collision.
Additional Benefits
First, let's be clear: this system is not going to stop a high-speed accident on the highway. It's currently intended to provide collision avoidance at much lower speeds. It does, however, provide several other benefits such as:
Lane Departure warning – operational at speeds greater than 55 km/h (34 mph)

Pedestrian & Cyclist detection – operational from a speed of 1 km/h (0 mph) to a speed of 50 km/h (31 mph)

Forward Collision warning – operational from 0 to 30 km/h (18.6 mph)

Headway Monitoring warning (time it will take to reach the current position of a vehicle driving ahead) – The numerical head way display and the audio alert are operational only at speeds greater than 30 km/h (19 mph)

Speed limit indication
Intelligent high-beam control
Additionally, an add-on device called the Haptic Alert can be purchased to provide vibrational feedback for those with hearing impairments.
Prolonging Independence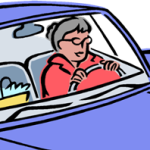 Sometimes, older adults or those with dementia are still safe drivers but lose the privilege because other people unjustly perceive them as being dangerous. With just a little extra assistance from the Mobileye Collision Avoidance System, maybe family members and others can have the assurance they need to help prolong the independence of these drivers.
---
If you like what you've read, why not receive periodic updates when you:
Subscribe to the TinT Newsletter
---
Do you think this technology can help your family? Please share your thoughts in the comments below.
1,2 http://canbuskit.com/what.php
3 http://www.mobileye.com/