As a caregiver, you will hear that you must protect your health by exercising, eating right, and taking breaks. What they don't tell you is that learning how to care for your loved one is just as important. The same way vitamins help make up for deficiencies in our diets, knowledge also supplements our health as a caregiver.
Without knowledge guiding our way, we are unable to make informed decisions, and are generally left stressed about a situation. This constant stress and inability to manage the situation sends us down a path where our health often suffers more than the person for whom we are caring.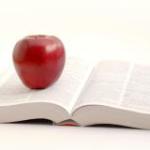 To help illustrate the importance of educating yourself about your caregiving situation, I wrote, Is Knowledge the Caregiving Multi-Vitamin?, which was published by The Dementia Queen.
If you like what you've read, subscribe and receive our periodic newsletter.
What do you think? Please share with us in the comments below: