Contributing Writer: Kristen Heller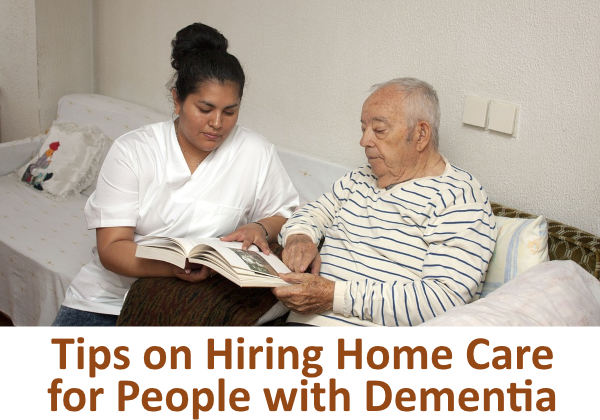 As life expectancy increases and baby boomers settle into retirement, there is an increased number of individuals diagnosed with Alzheimer's disease or another dementia who need trustworthy home care.
As a matter of fact, the World Health Organization in their updated Fact Summary 2017 reports that 5-8 people per 100 over the age of 60 have dementia.
These older adults desire to remain independent and maintain their current lifestyle while living in their current homes. Others simply can't afford assisted living – especially memory care.
This article will help you better understand the ins and outs of home care.
What are some of the common responsibilities of these providers for people with dementia?
In general, the responsibilities of home care providers for those with dementia consist of routine household and personal care services: meal preparation, house cleaning, and help with bathing and dressing.
Often medical and therapy treatment is provided if there is an illness, injury, or chronic condition. Providing transportation for errands, appointments, community activities, and in emergency situations is often expected.
And because of the nature of the disease, close supervision at all times of the individual is required as well.
What are some factors to consider for home care providers?
Despite variations from state to state in qualifications, licensure, and compensation, there are some common factors to consider when hiring a home care provider:
♦ Interviewing in Person – Ask questions and see firsthand if the provider will be a good match with the interests, background, and personality of the individual with dementia.
♦ Training – Verify training programs and education especially as it relates to home care and dementia. Discuss and build understanding of ways to make the home dementia-friendly for the individual and all care providers.
♦ References and Criminal Background Check – Inquire about overall abilities of the potential employee and assess for any red flags in their background. Ensure they have experience in dementia care.
♦ Availability – Establish the amount of care needed per day/week/month and have a suitable plan that accounts for caregiver sickness or absence.
♦ Transportation – Determine if the caregiver has a valid driver's license and what insured vehicle and equipment will be provided for transportation.
♦ Rates, Taxes, and Insurance – Keep accurate records and look into ways of payment for the caregiving services.
Remember, wages must be reported if you hire an independent home care provider. Also, local, state, and federal payroll taxes will need to be paid to the independent provider.
Update the senior's homeowners insurance and know what is covered.
♦ Contract Agreement – Develop a written contract that outlines the services and responsibilities of the caregiver. Secure signatures, and keep current as needs change.
What are some advantages and disadvantages for independent providers and agency providers?
Independent providers
Independent providers will most likely be less expensive than an agency. You will also have more control over the hours, tasks, and pay of the provider. Also, having one provider can help with consistency of care.
However, hiring an independent provider may take more time than contacting an agent that interviews and screens the provider for you. Another disadvantage is that you will be responsible for finding a substitute worker if needed.
In addition, you will have more paperwork (e.g., payments, insurance, etc.) to take care of throughout the caregiving process.
Agency providers
An agency will generally be able to provide help quickly and send a replacement if needed. As mentioned above, the agency will do the screening, hiring, and payment of the qualified employee and also offer training, supervision, and liability insurance.
Further, they will handle any potential conflict between any parties: provider/senior or provider/hiree.
The disadvantages of an agency provider include the cost (usually more costly), the schedule may be less flexible than what is needed, and there is less input as to the choice of caregiver.
Less continuity of care for the patient is also possible if the agency sends different workers during the caregiving period.
---
Providing quality home care for individuals with dementia is important as the number of older adults requiring care in their homes increases.
Many common factors need to be considered in the caregiving decision. This starts with whether to choose an independent or an agency provider. This choice will impact the quality of life for the person with dementia, as well as their primary care partner and family. 
---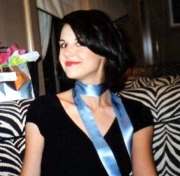 About the Author: Kristen Heller is a passionate writer, teacher, and mother to a wonderful son. When free time presents itself you can find her tackling her lifelong goal of learning the piano.

---
If you like what you've read, why not receive periodic updates when you:
Subscribe to the TinT Newsletter
---
Have you used in-home care or do you have a question? I'd love to hear from you in the comments below:
---