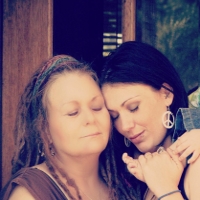 A major problem a family coping with Alzheimer's encounters is the ignorance of family, friends, and the general public regarding the disease.
Our society has done a poor job in educating us about the challenges our aging population face. As a result, the vast majority of people learn out of necessity after they are thrust into a caregiving situation.
For those of us who have not personally experienced the overwhelm of being diagnosed with a terminal illness it's hard to comprehend and relate to the emotional impact. Consequently, out of insecurity about how to act or what to say, most people will avoid the family, causing the family even more pain.
Educating the general public feels like an impossible task, because quite honestly, they are living their life and don't have a need to read articles or watch movies about Alzheimer's disease or other dementia.
But we have to try to reach them. My full-length article, Knowing the Emotions of a Family Coping with Alzheimer's, is aimed at helping them learn so they will be more understanding and strong when a friend or family member is confronted by the disease.
---
If you like what you've read, why not receive periodic updates when you:
Subscribe to the TinT Newsletter
---
Do you have any questions or thoughts? Let me know by commenting below: