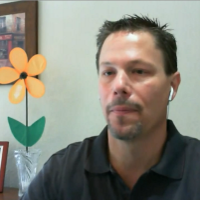 No matter what journey you are on, if you don't plan ahead you will likely find yourself frustrated and going in circles as you try to find your way.
Considering the complexities of providing in-home care for a person with Alzheimer's disease or another dementia, this could be an everyday problem.
Getting your Ducks in a Row has many benefits but it's not always easy to accomplish when you're constantly on duty. Knowing what tools to use and how to use them can make things easier.
During this workshop we look at 3 important planning tools you can use to help take back control.
Having a care plan in place has many benefits, including:
Ensure my loved one's care is always maximized
Reduce my stress as a caregiver
Create "me time" to balance my life
Get my family's "buy in" and support

Improve my communication with professionals & family

Prepare others for a medical incident
Please watch the workshop by clicking below:
---
Or listen on the go:
Download the audio file by clicking the down arrow below:
---
To start implementing these strategies to improve your caregiving situation, start with this article: Patient Care Plans – A Vital Tool for Caregiving.
---
If you like what you've read, why not receive periodic updates when you:
Subscribe to the TinT Newsletter
---
Questions or thoughts? Let me know by commenting below: