Contributing Writer: Iggy Kay, senior content editor at Senior Guidance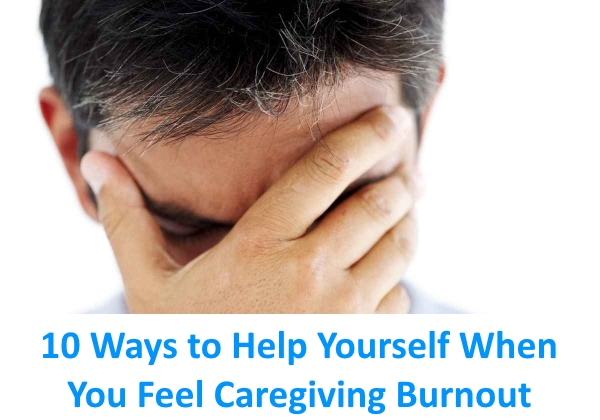 It is natural for people to take care of their loved ones, whether its when their loved ones have a disability, a chronic illness, or simply because they are getting older.
However, such challenging times also come with a steep emotional toll, and it can lead to increased stress levels and burnout.
That is why it is equally essential to take care of yourself while caring for others, and here are 10 ways to get caregiving help when you feel burnt out.
1. Embrace the Choice to Care for a Loved one
While it is rewarding and selfless to care for someone who needs it, it can also breed feelings of burden and resentment.
It is essential to focus on the reason why your loved one needs the care, and embrace it consciously. Keep the positive aspects of caregiving in mind, such as giving back to your parents and setting an excellent example for your children.
2. Celebrate Victories
When feeling discouraged, remember that all your efforts are adding up and they matter to your loved one. One of the most significant rewards for your loved one at that point is feeling comfortable, safe, and loved from the care they get from you.
3. Take Care of Your Physical Needs
Maintaining a healthy lifestyle contributes towards keeping your stress levels down and depression at bay. Ask for help from someone else when you need the time to exercise or give yourself some pampered self-love.
4. Relinquish Some Control
You might get to a point when you believe that no one else can care for your loved as well as you do. Delegating responsibilities is an essential part of avoiding caregiver burnout.
Avoid micromanaging anyone who volunteers to help and trust in their ability to care for your loved one as required.
5. Reward Your Efforts
Quite often, you might not receive external validation for your efforts, and it is okay to acknowledge them in your own personal way. It can be something like creating a list outlining how your caregiving makes a positive impact and referring to it whenever you need cheering up.
6. Talk to Friends
When caring for a loved one, it is easy to start isolating yourself and feeling disconnected from the world. Regular meetups with friends and reaching out to them whenever you need a listening ear makes you feel less isolated which in turn keeps the negative emotions away.
7. Make Use of Community Resources
Many community-based resources exist that you can turn to for help. For instance, you can have a geriatric manager offer assistance when it comes to coordinating every aspect of your loved one's care, or when needed enlist the services of volunteer staff from faith-based institutions or friends/relatives.
8. Get More Organized
A high level of coordination is involved in the caregiving process, and it helps to be very organized. Use calendars and other freely available scheduling tools to keep track of responsibilities and spread out tasks to avoid feeling overwhelmed.
9. Join Support Groups
Sharing or troubleshooting problems with other people in a similar situation is an excellent way to find solutions. Support groups exist both offline and online if you cannot attend one physically. Such groups also allow you to offer caregiving help to others, which ends up being rewarding in itself.
10. Take A Break
When you need it, take a much-deserved break and leave your ailing loved one under the trusting care of a relative or friend, or even a respite care facility.
It does a world of good for both of you, and the person in your care benefits from the care and experience of someone else. It also gives you an opportunity to recoup so that you can give the best care possible to your loved one.
---
About the Author: Iggy Kay is a senior content editor at Senior Guidance who writes on various topics that include senior health, aging and caregiving issues.

---
If you like what you've read, why not receive periodic updates when you:
Subscribe to the TinT Newsletter
---
Do you have any additional suggestions? I'd love to hear from you in the comments below: