Have you thought about helping out more in your community but just don't seem to have the time? It happens to the best of us when we get consumed by responsibilities at work and home. Unfortunately, many of these tasks just aren't fun. In fact, they make us unhappy but we continue to do them out of necessity or even habit.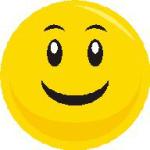 Over the course of establishing Together In This, I discovered that if you get involved in areas that touch upon your purpose (the things that really make you happy), you will find ways to carve out time in your day. For me, I discovered that I love helping older adults, and even more specifically, those dealing with Alzheimer's disease.
It starts by analyzing your daily activities, and finding ways to eliminate those things that make you unhappy or are simply unproductive.
If you're curious in learning a simple process for doing this, please read this two part article that I wrote for Cranium Crunches, a San Diego based company that provides online brain training that helps players work on cognitive abilities like attention, memory, and executive functioning.
Carve Out Time to Volunteer and Discover Your Purpose, pt 1
Carve Out Time to Volunteer and Discover Your Purpose, pt 2
If you like what you've read, subscribe to receive my newsletter.
Do you have any thoughts about discovering our purpose? I'd love to hear. Please share in the comments below.