The Alzheimer's Podcast:
Adapting Your Home for Dementia – Keep them home longer, safer, and happier
Welcome to Episode 48 of The Alzheimer's Podcast, your #1 source for practical tips and insights.
I'm Mike Good of Together in This.
My goal is always to empower you and your family to maintain a positive experience, reduce and eliminate the need for medications, and make your time together with those you care for, the best it can be.
(show notes below)
---
The podcast is no longer being produced or hosted on podcast platforms. But you can listen to or download the episode by clicking the text below:
---
Prefer Video? Watch Here:
Show Notes:
If you've been listening for the last couple of episodes then you know that in episode 46, Christy Turner, The Dementia Sherpa, and I discussed the notion that memory care isn't an inevitable outcome of dementia.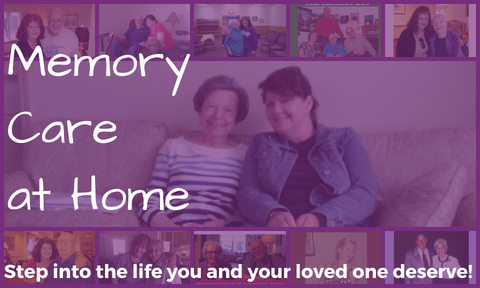 And in last week's episode 47, we started the discussion on having memory care in your home by sharing some insights from Christy's Memory Care at Home workshop.
Our goal is to help you delay or completely avoid moving your loved one into memory care by guiding you through the process of making your home what I refer to as Dementia Friendly.
This will help you keep them home longer, safer, and happier and you will personally feel the benefit to your physical and emotional health.
This week we move our discussion to a focus on actionable things you can do to make your home Dementia Friendly. This is based on my signature course, Adapting Your Home for Dementia, where I teach students how to adapt and manage four elements of the home.
These include: safety, function, stimulation, and eliminating triggers which result in negative outcomes.
Today's episode covers element 1 of the Dementia Friendly Home – Safety.
Safety should be a top priority in your home, and along with the other three elements it works to create an Alzheimer's friendly home for the care partners – you and your loved one.
Safety promotes independence and individualism while helping family members have peace of mind.
A safe home keeps your loved one from harm's way which results in fewer mishaps and unwanted behaviors. This allows them to maintain their independence rather than being kept from doing things.
You, the caregiver, will benefit by having greater peace of mind knowing they are safe but free to move about the home without having to watch them every second.
This will reduce your overwhelm and create a more calm, happier, and less stressful environment.
Listen to the episode to learn more.
Bye now.
Additional Resources:
Please feel free to ask questions or leave a comment below: