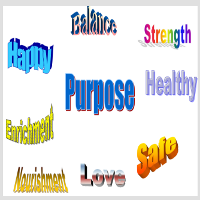 If you're in the throws of caring for someone with Alzheimer's or another dementia, living well possibly seems highly unlikely. However, while you can't return life to how it was, you can take steps to ease the situation, and hopefully, live better.
For the recently diagnosed, living well may mean spending time with family and friends. But for those in the later stages, it's more about things such as enrichment, good nutrition, and companionship.
In either situation, it takes a team to empower the person with dementia and their families to live well with the disease. In this article, How to Live Well with Alzheimer's, which was published by EmpowHER, I talk about on how families can fight back and pave the way to live well throughout the disease.
Do you have any questions or thoughts? Let me know by commenting below:
---
If you like what you've read, why not receive periodic updates when you:
Subscribe to the TinT Newsletter
---