Contributing Writer:  Samantha Stein, Content Manager, ALTCP.org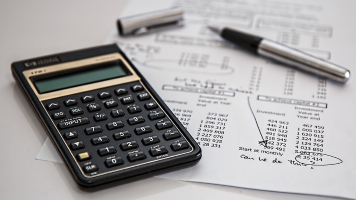 Long-term care is a big struggle in a lot of American households.
Older individuals are terrified at the thought of outliving their savings, and adult children are getting stuck between caring for aging parents and raising their own kids.
It is no secret that the price tag on care is deemed too high for the average American; refer to the average cost of long-term care by state to see the differences. This puts so many family caregivers at risk.
Moreover, the challenges seem to be on a whole new level when their care recipient has dementia.
According to the 2017 Alzheimer's Disease Facts and Figures report, American families and taxpayers shouldered an estimated cost of $230 billion for dementia care in 2016.
What is more striking about this is that the figure does not include the various costs of unpaid caregiving.
Family caregivers often act as their loved one's safety net. They take on so much more than just the physical and mental care of their loved ones.
They often have to contend with the finances, and in fact, studies show that caregivers lose $6,954 a year on out-of-pocket spending. This number is roughly 20 percent of their income.
With that in mind, it is easy to see how devastating dementia care can be for the family caregivers. However, there are ways to address the financial issues.
Caregivers can still come out on top of the situation through proper planning.
Long-Term Care Tax Breaks
Adult children caring for aging parents can lighten the financial weight by looking into tax breaks.
As discussed in-depth in a blog post by ALTCP.org entitled, Long-Term Care Tax Deductions, individuals who wish to claim these exemptions must meet these requirements:
• Adult children must be shouldering at least half of their parent's living expenses
• The tax filer cannot be claimed as another taxpayer's dependent
• Care recipients cannot file a joint tax return with a spouse
Learn about All Insurance Options
Many older individuals purchased long-term care insurance policies to cover their care needs when the time comes.
These policies help immensely in paying for the services by shouldering the expenses not covered by health insurance, Medicare, or Medicaid.
Family caregivers ought to have the necessary documents when it comes to their loved ones insurance policies. See if they are covered by any insurance policies that can help support their care costs.
Research Low-Cost or Free Community Services
Because the elder population is growing, more communities and organizations are jumping into the cause to make an environment where the older generation can not only age in place, but thrive in their own spaces and communities.
They are realizing the urgency for services that cater to older groups, and they are adjusting to accommodate these needs. Family caregivers should look into the various services offered by their community.
Some examples where financial assistance may be provided include transportation, meals, or even afternoon activities where older individuals could socialize and have fun. 
---
---