Contributing Writer: Danielle Kunkle, co-founder of Boomer Benefits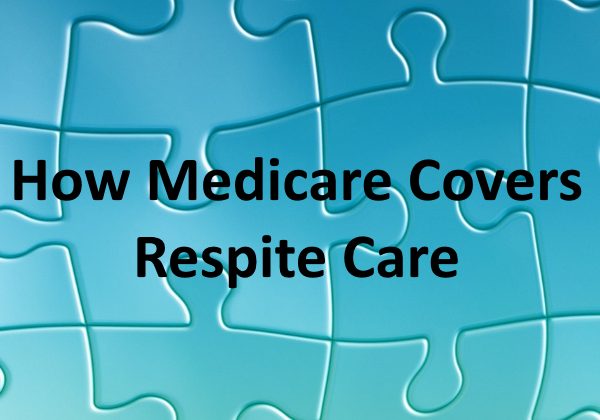 Caring for someone who lives with dementia can be a very physically and mentally draining job.
The caregiver position can be a rewarding one, but it also can bring a lot of stress into your life.
Being a full-time caregiver, especially for someone with a form of dementia such as Alzheimer's, can also lead to frustration at times because there is so much on your plate. That frustration can lead to irritation, which can then lead to resentment and despair.
As a caregiver, you want to feel positively toward the loved you are caring for and you want to have hope and happiness yourself. That's why respite care is so important to a caregiver.
You need breaks from time to time to ensure that you are getting the mental and physical break you need to continue to provide the best care to your loved one.
Here's what all caregivers who care for a person with dementia should know about respite care under Medicare.
Ways to Receive Respite Care with Medicare
There are two ways a Medicare beneficiary can receive respite care through Medicare. The first way we will discuss is through Original Medicare.
Respite Care Under Original Medicare
Original Medicare consists of two parts, Part A and Part B. Part A is known for covering inpatient hospital stays. Because of this, Part A can cover an inpatient stay for respite care at places such as a hospital and a nursing home.
However, Part A will only cover respite care stays if the beneficiary is on hospice care. Therefore, if the patient is not on hospice, Part A will not cover respite care.
To qualify for hospice, the beneficiary must meet all of the following requirements. The beneficiary must be considered to only have 6 months or fewer left to live; meaning they are terminally ill. They must accept care to be comfortable instead of treatment care for their illness. They also must sign a written statement stating they elect for hospice care rather than treatment.
If the beneficiary meets all of the above requirements, they can receive respite care for up to 5 consecutive days each time it is needed. The beneficiary can receive respite care on an occasional basis.
Cost of respite care under Original Medicare can vary depending on the facility, but the patient can expect to pay 5% of the cost for the stay. Medicare supplement plans like Plan F or Plan G may cover this for you if your loved one is enrolled in one.
Respite Care Under Medicare Part C
Part C plans, also known as Medicare Advantage, are privately sold, optional Medicare plans. When you enroll in a Medicare Advantage plan, you are electing to have the insurance carrier take over your Medicare coverage and deliver your Part A and B benefits to you.
Because they are the ones in charge of your Medicare coverage, the carrier is allowed to add on some extra benefits under The Center for Medicare and Medicaid Services' discretion.
In 2019 and beyond, one benefit that carriers are allowed to add to their Medicare Advantage plans is family caregiver support. Some plans may offer in-home support for custodial care and others might include transportation to medical appointments or even some adult day care benefits.
All of these things can help to relieve the burden on a full-time caregiver.
---
---
In addition to choosing what benefits they want to provide to their beneficiaries, the carrier is also able to set their own pricing. Therefore, the amount due for respite care under Medicare Part C can differ from plan to plan.
Other Options Similar to Respite Care
If you care for someone who isn't on hospice nor do they have a Medicare Advantage plan, then you have some other options to consider. There may be a local dementia center that offers respite care type services at a daily or weekly fee.
If there are no dementia centers with services like these near you, you can also look up nearby adult day care facilities as an alternative option.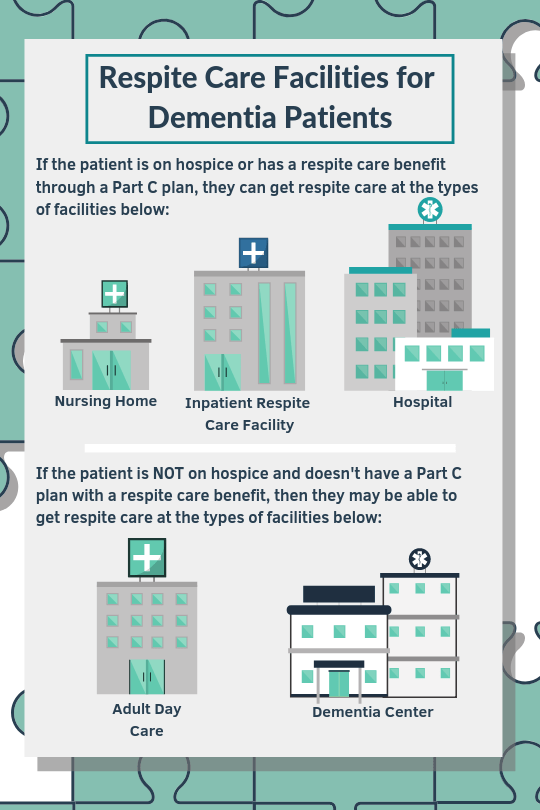 ---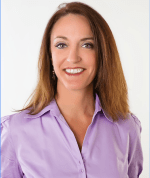 About the author:
Danielle Kunkle is the co-founder of
Boomer Benefits
, an insurance agency specializing in Medicare-related insurance products. They help baby boomers New to Medicare learn about their benefits and coverage options across 47 states.
---
If you like what you've read, why not receive periodic updates when you:
Subscribe to the TinT Newsletter
---
Do you have any questions or thoughts? Let me know by commenting below: