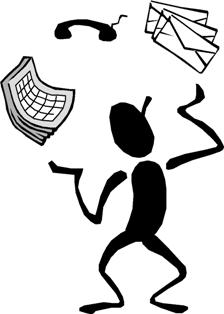 The daily care plan is the final and most elaborate component of the care plan.
Whereas the medical summary and medical action plan involved the gathering and organization of data, this component involves more planning, organization, and collaboration with the patient's care circle.
Whether your loved one is rehabilitating, has an age-related disease, or has a progressive illness such as Alzheimer's disease, having a daily care plan in place will help ensure their safety and well-being.
A solid plan also provides you, the caregiver, with peace of mind thereby reducing stress.
Because of the amount of work required, you will want to break this into bite-sized chunks. Take it one step at a time by working on it a little each day or week. Don't wait any longer, though, get started today!

Rather than trying to address everything in one article, we will start with this brief overview and the detailed steps will be covered in 3 subsequent articles:
As the primary caregiver, you are the central cog of the plan. Your action or inaction will greatly affect the success of this plan. To get started, you must perform a self evaluation of your availability, abilities, and financial and legal situation.
If they are capable, make sure they are included in this process. Here you need to evaluate their situation including needs, goals, finances, legal positions, and resources.
The last step involves comparing the needs and resources of the care recipient. By comparing these you will be able to identify gaps. You will then identify ways to fill these gaps.
These are the 3 major steps to completing the daily care plan. This is a "living" plan that must be reviewed and updated regularly to ensure the best quality of care for your loved one.
Click on any of the article titles above to jump to that article.
---

---
If you like what you've read, why not receive periodic updates when you:
Subscribe to the TinT Newsletter
---
Questions, comments, or perhaps other ideas? In the comments below, I would love to hear from you.
Legal: This website is provided as a service. The material and information available on TogetherInThis.com is provided without any guarantees, conditions, or warranties as to its accuracy. The information is provided as an information resource only, and is not to be solely relied on for any legal, financial, diagnostic, or treatment purposes. At all times, the proper professionals should be consulted. Together in This does not accept any responsibility for any loss which may arise from reliance on information contained on this site.