Contributing Writer: Jacqueline Hatch, Content Manager at Seniorly.com
Senior living refers to a vast spectrum of housing designed with seniors in mind. Senior living has options for people of every level of ability. From independent living to memory care, senior living is growing as an option for many older adults.
When you decide to join a senior living community, you'll find engaging activities, a community of peers, and even resort-style amenities to help you, or your loved one, bask in a maintenance-free lifestyle during those golden years!
The Types of Senior Living Communities
Independent Living
Independent living communities provide the independence of apartment living coupled with some communal services for convenience, including housekeeping and planned social outings.

Independent living communities are geared toward older adults who desire more autonomy during retirement. These communities offer private apartments for community residents, and pride themselves on hosting fun events like movie nights, dance lessons, fitness classes, and happy hours.
Independent living is great for older adults who do not need any kind of medical care, but would like to live in a community surrounded by people of the same age and interests.
Assisted Living
Assisted living comes with all the amenities of independent living, but provides additional care with activities of daily living (ADLs) including bathing, dressing, eating, and toileting.
Families who choose assisted living for a loved one find that it gives them peace of mind, knowing that their needs are being taken care of by trained staff in the community.
Assisted living is often considered a good option for seniors leaving the hospital due to heart attack, stroke, or joint replacement surgeries that require some form of rehabilitative care. With a focus on safety, it's also a great way to reduce fall risks associated with aging at home.
Memory Care
Memory care communities are designed for individuals with Alzheimer's, dementia, and other cognitive conditions that require special accommodations and care.
Think assisted living, but with special care and activities for memory impairment; some assisted living communities include memory care units.
To address the individual's need to walk about or exit seek (often referred to as wandering), newer communities are often designed in a circular pattern (no dead end hallways), and have strict control over who may enter or leave the premises. This allows families to rest assured their loved one is safe and sound.
Additionally, activity schedules at memory care communities are often curated with sensory care in mind, which can help those with memory loss engage with their surroundings and feel more at ease. Activities may include gardening, music, ice cream socials, art classes, and more.
The Benefits of Senior Living
The benefits of senior living include housekeeping, assistance with ADLs, prepared meals, community and social engagement, and the peace of mind it provides to families caring for an aging loved one.
If you're a caregiver considering senior living options for a friend or loved one, Seniorly is a great free resource where you can get educated about senior living options, search for communities in your location, and get support from a gerontologist throughout the search process.
For more information or help booking tours at various senior living communities, just email info@seniorly.com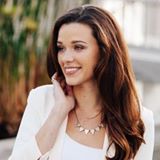 About the author: Jacqueline Hatch is the Content Manager at Seniorly.com, a company that provides free resources for families in need of senior care services. Her goal is to produce educational articles that help families navigate the complicated world of aging options. She does this through managing the Seniorly Resource Center, where families can search for relevant articles based on topics and keywords.
---

---
If you like what you've read, why not receive periodic updates when you:
Subscribe to the TinT Newsletter
---
Do you have any questions or thoughts? Let us know by commenting below: