Contributing Writer: Christian Worstell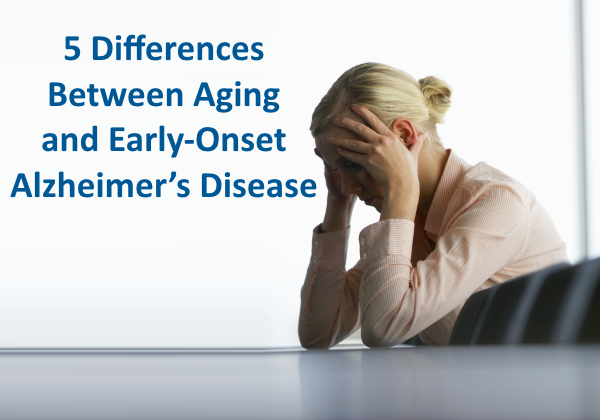 It's difficult to diagnose early-onset Alzheimer's. There's no definitive test, and with memory loss being the most well-known symptom, it's easy to worry you're developing Alzheimer's every time you misplace an item.
But early-onset Alzheimer's is not as common as you may think. Less than 5 percent of Alzheimer's cases show symptoms before age 65.
Symptoms of early-onset Alzheimer's are often confused with those of natural aging. The key to recognizing the difference is knowing the frequency of symptoms and what types of things are being forgotten.
1. Memory Loss
Forgetting something once in awhile is a normal part of aging. Usually, you don't have to worry about this unless you're frequently forgetting to complete a task and not remembering later.
You should also think about what types of memories you are forgetting.
Not remembering an event from years ago is a normal part of aging, while not recognizing a family member you've known for years is a sign of dementia. Similarly, forgetting the name of someone you just met is a normal part of aging, but forgetting a conversation you just had is a sign of dementia.
It's not always clear if a particular forgotten memory is a sign of dementia or not. If you are unsure, call your doctor. It's better to ask a professional than to ignore the signs.
Normal Signs of aging
● Forgetting about a doctor's appointment and remembering it later
● Misplacing an item
Possible Signs of early-onset Alzheimer's
● Asking for the same information repeatedly
● Frequently losing items and not being able to find them, or putting them in unusual places
2. Trouble With Familiar Tasks
Needing assistance and making minor mistakes is a normal part of aging. When regular, daily tasks become a challenge, however, it may be something more.
Normal Signs of aging
● Missing a monthly payment
● Needing help to change the settings on the TV
Possible Signs of early-onset Alzheimer's
● Not remembering how to get to the church you go to every Sunday
● Trouble following a family recipe you make regularly
Even if you can complete a familiar task, but are having trouble concentrating, or it takes you much longer to complete than it used to, you could be experiencing early-onset Alzheimer's.
3. Trouble Remembering Words
Regardless of age, everyone forgets a word now and then in conversation. As you get older, it's natural for that to happen more often.
You don't need to be alarmed if you notice this happening. However, if it happens so often that you're unable to hold a conversation or are forgetting the names of day-to-day items, you may want to discuss this with your doctor.
4. Changes in Personality or Judgment
If you notice major changes in personality, you may want to speak with your doctor. Changes in personality are not a typical sign of aging and can indicate several issues including early-onset Alzheimer's.
Someone with early-onset Alzheimer's can often feel confused, depressed, scared, or anxious. They may get more easily upset or frustrated than they used to, and they may act suspicious of people they would typically trust.
Withdrawal from social situations or favorite hobbies is another indicator something else may be going on. If someone is experiencing a new difficulty in their favorite hobby, they may be too nervous to engage in that hobby with others, or even by themselves.
Normal Signs of aging
● Getting irritated when your routine is disrupted
● Feeling tired or overwhelmed from all your obligations with family and friends
Possible Signs of early-onset Alzheimer's
● Accusing a family member of stealing something you can't find
● No longer going to a book club you've attended for years
● Inappropriate behavior
5. Family Concern
Another way to recognize the difference between early-onset Alzheimer's and regular aging is to look at your family's concern compared to your own.
Generally, if you are worried about your memory and your family or others close to you are not, you're probably just experiencing regular signs of aging.
However, if your family is worried about your memory and you aren't aware of any problems and can't recall any such events, you may be experiencing early-onset Alzheimer's.
It's important to recognize the differences in natural aging and something more serious. If you think you are experiencing symptoms of early-onset Alzheimer's, talk with your doctor.
If they determine you are showing signs of early-onset Alzheimer's, they can help you better understand the disease and help you and your family prepare for what is to come.
What do I do if I notice these signs?
Many things can cause dementia related symptoms, some of which are correctable such as medications, so it's essential that you consult with a geriatric physician.
---
If you find you're experiencing normal aging, check out these tips for coping with age-related memory problems.
Also, Alzheimer's care can be expensive. Developing early-onset Alzheimer's can start those costs at an earlier age. Continually educate yourself, and learn more about the cost of care so you can be prepared.
*This content is not medical advice, nor is it a substitute for professional medical advice, diagnosis, or treatment.
Sources:
alz.org/10-signs-symptoms-alzheimers-dementia.asp
rnib.org.uk/sites/default/files/RNIB%20Alzheimers%2020pp%20Booklet%20v2%20Proof.pdf
dementiatoday.com/alzheimers-vs-normal-aging
---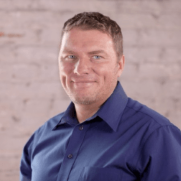 About the Author: Christian Worstell is a freelance writer living in Raleigh, NC.
He enjoys blogging about health and lifestyle topics and is a regular contributor with several blogs and media outlets.

See all of Christian's articles on TinT.
---
If you like what you've read, why not receive periodic updates when you:
Subscribe to the TinT Newsletter
---
Are you or a loved one exhibiting some of these symptoms or do you have a question? I'd love to hear from you in the comments below: