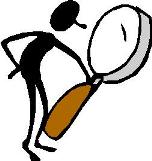 Evaluating the care recipient involves 3 steps, and as discussed in my article, How to Create a Patient Daily Care Plan, is the second step in getting started.
During the process, be sure to discuss their personal goals and wishes with them. Assessing your loved one's care needs, state of affairs, and available resources is essential to putting together a good care plan.
Step 1: Evaluate the care recipient's care needs
Care needs include both medical and personal requirements to insure the health, safety, and well-being of the care recipient. Start by completing these 3 medical related forms :
My Medication Record by the FDA to document and track their medication usage.
Your Family Member's Personal Health Record (link to Next Step in Care an online resource for caregivers) will help you assess their current medical situation.
Family Medical History form will help you complete their medical profile.
If you haven't already, you should get access to their medical records by contacting their doctor and explaining that you are their primary caregiver. You may need to submit a HIPAA waiver that the doctor's office should be able to provide.
As you carry out their evaluation, be sure to identify any issues of which you may be aware. Discuss their capabilities and limitations with anyone that is around them.
For instance, do they have any medical conditions such as memory impairment? Or do they need help with activities of daily living (ADL)?
If you loved one's health is in an advanced state of decline, it may be best to get a comprehensive geriatric assessment by a health care professional. Talk to their doctor to see if you need this level of assessment.
Don't just focus on their medical needs. Be sure to document their personal needs as well. Things such as social activities or a favorite TV show should be noted. These are the things that make use happy and should not be overlooked.

Step 2: Evaluate the care recipient's state of affairs
The care plan should accurately reflect their legal and financial situation.Start by creating a list of their legal documents. This includes documents such as medical and financial power of attorneys (POA), living will, last will and testament, deeds on assets such as a home, or other contracts they may have in place.
For a comprehensive list of documents to be thinking about, check out this list from AARP: Important Documents
Here is a good tool from Caregiverslibrary.org to help you organize these documents:
Legal Document Organizer
Next, documenting their financial assets and liabilities will help you plan for payment of services and avoid other potential pitfalls that may arise from debts. If you are the agent on their financial power of attorney (POA), then you are off to a good start.
If they don't have POAs (medical or financial) in place, then you should also start helping with this very important task (see our article link at the bottom of this article regarding legal documents).
Here is another good tool from Caregiverslibrary.org. This one will help calculate your loved one's financial situation: Financial Calculator
Step 3: Evaluate the care recipient's resources
Put together a list of everyone that can be trusted to help. Talk to each person and have them assess their commitment and role in supporting your loved one. Maybe they can help with yard work on the weekends or pay bills in the evening.
Every little bit helps. Understand, however, that not everyone will be able to deal with the rigors of caregiving. This is especially true if you are dealing with a progressive illness such as Alzheimer's disease or another form of dementia.
While people have good intentions, they may not be able to routinely provide the level of support that they commit to initially. Encourage them to be realistic with any commitments.
If your loved one's health is declining, here's a point that I can't emphasis enough – begin looking into local services now! Right now, you have more bandwidth than you will have in the future.
Many of these services are free while others cost. Rather than wasting your time searching the internet to find these services, start by contacting one of your local aging services. Use Eldercare.gov (link at bottom of article) to streamline this process.
On their site, inputting your zip code will identify your local services. If you are dealing with dementia, you can also contact the social workers at one of your local memory care facilities. These people can quickly point you in the right direction.
As mentioned above, if your loved one does not have a medical and financial power of attorney appointed, then you should read our article about the essential legal documents to have in place: 4 Must Have Legal Document for Caregivers
To quickly find your local aging services, visit: Eldercare.gov
And if you want to read more on this topic, check out this assessment checklist on the AARP website: AARP Assessment Checklist.

A thorough evaluation of the care recipient's situation will allow you to gain an understanding of their care needs and the resources available to fulfill these needs. You will use this knowledge to create the daily care plan.
Next and Final step: Daily Care Plan: How To Identify & Fill Gaps.
---

---
If you like what you've read, why not receive periodic updates when you:
Subscribe to the TinT Newsletter
---
Questions, comments, or perhaps other ideas? In the comments below, I would love to hear from you.
Legal: This website is provided as a service. The material and information available on TogetherInThis.com is provided without any guarantees, conditions, or warranties as to its accuracy. The information is provided as an information resource only, and is not to be solely relied on for any legal, financial, diagnostic, or treatment purposes. At all times, the proper professionals should be consulted. Together in This does not accept any responsibility for any loss which may arise from reliance on information contained on this site.